Jharkhand-Bengal famous for child marriage: More than half of girls getting married before 21 years
Jharkhand-Bengal infamous for child marriage: More than half of girls getting married before 21 years; The figures released by the Ministry of Home Affairs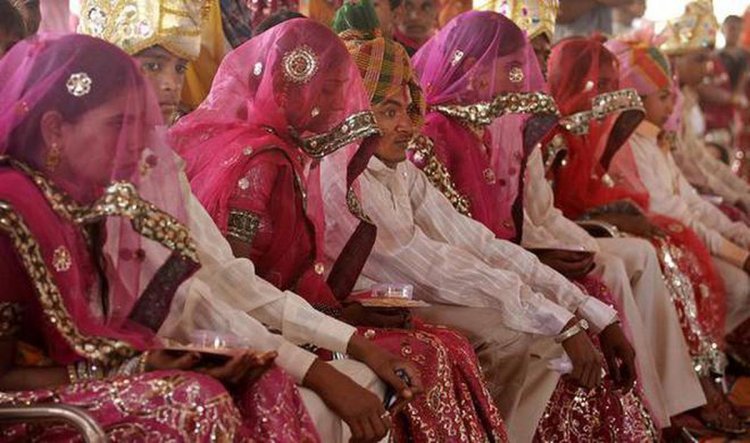 West Bengal and Jharkhand are the two states in the country where more than half of the girls are married before the age of 21. This has been revealed in the latest demographic sample survey report released by the Union Home Ministry.
According to the survey, 29.5% of girls at the national level are married before the age of 21. In West Bengal, where its percentage is 54.9, while in Jharkhand this figure is 54.6%. The survey was conducted in 2020 and the report was published at the end of last month.
According to a recent survey conducted by the Registrar General and Census Commissionerate, Ministry of Home Affairs, the percentage of girls effectively married before the age of 18 at the national level is 1.9. Kerala has the lowest 0% and Jharkhand has the highest 5.8%. The percentage of child marriage in Jharkhand is 7.3 in rural areas and 3% in urban areas.
Meanwhile, the report of the National Crime Records Bureau (NCRB) has also come out regarding Jharkhand. According to this, 32 people were killed in Jharkhand in 2015 for practicing witchcraft. 27 people were killed in 2016, 19 in 2017, 18 in 2018 and 15-15 in 2019 and 2020.
Jharkhand recently came into the limelight when a minor girl was set ablaze after she turned down a proposal from a man. The main accused had set the girl on fire by pouring petrol on her from outside the window of her room while she was sleeping on August 23. Four days later the girl died. However, the accused has been arrested and sent to jail.
On September 2, the body of a 14-year-old tribal girl was found hanging from a tree in Dumka. Her mother had claimed that her daughter was raped and murdered on the pretext of marriage. Both incidents are being investigated by the National Commission for Women and the National Commission for Protection of Child Rights.