Payal Rohatgi defended Sajid in the midst of protests
Payal Rohatgi defended Sajid in the midst of protests: Said - he has every right to earn money, also took a jibe at Mandana Karimi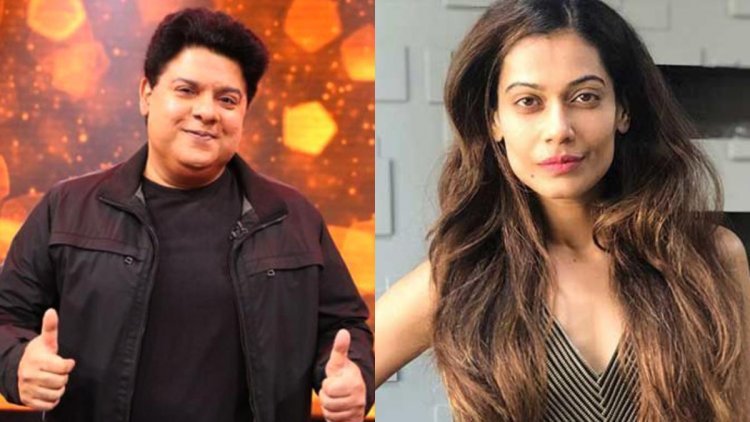 Ever since the entry of Sajid Khan in Bigg Boss 16, the makers of the show and the channel are facing a lot of criticism. Many celebrities have opposed the inclusion of Sajid Khan in the show as a contestant. Amidst all this, Payal Rohatgi has defended Sajid Khan. Payal has said that Sajid also has the right to earn money and has also said that whatever Sajid has done, he has every right to repent. Payal also took a jibe at Mandana Karimi, saying that it is right to oppose Sajid but talking about leaving Bollywood is just a drama.
Payal wrote on her social media account - "All the 6 women with whom Sajid Khan has done wrong have publicly accused Sajid and now if they want, they can go to court regarding this issue but if Mahatma Gandhi In this country, even the killers are given a chance to improve, so Sajid should get a chance to improve at all. Sajid has every right to repent of his actions and earn money."
Payal also took a jibe at Mandana Karimi through her post and wrote - "You let Sajid fight for his rights, you must oppose him but don't do this drama of leaving Bollywood. Mandana said in a recent interview. Was that she wants to leave Bollywood because women are not respected here."
Actually, the reason for opposing Sajid Khan is the allegations of Me-Too against him. Let us tell you that during the MeToo movement in 2018, Sajid was accused of sexual harassment by many actresses. Because of this, many films also came out of Sajid's hands. Now he is seen as a contestant in Bigg Boss season 13.