IDBI Bank will be privatized
IDBI Bank will be privatized: Central government and LIC will sell their 61% stake in the bank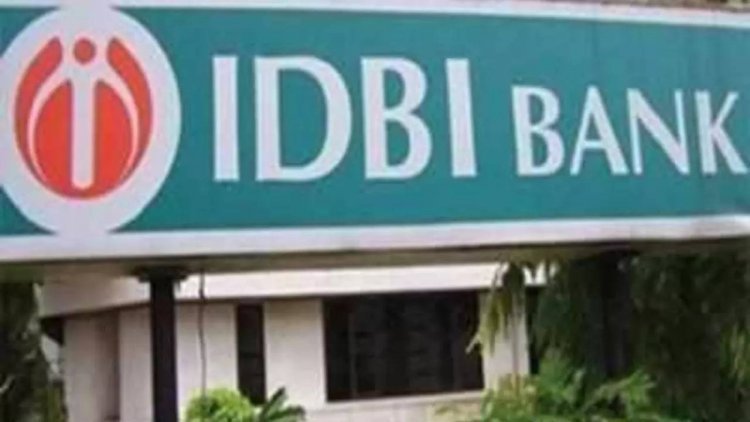 Life Insurance Corporation (LIC) and the central government have decided to sell their 60.72% stake in IDBI Bank. At present, both LIC and the central government hold around 94% of IDBI Bank. Out of which the Central Government holds 45.48% and LIC 49.24% as of June 30.
According to the information, the central government has decided to sell its 30.48% stake in IDBI Bank. Whereas LIC will sell its 30.24% stake. This will be the first attempt to privatize a public sector bank in India.
The last date and time for submission of Expression of Interest (EoIs) for IDBI Bank are 16 December. EoIs will be valid for 180 days. It can also be extended for another 180 days.
The Secretary, DIPAM tweeted, "Expression of Interest is invited for transfer of Management Control with strategic disinvestment of specific Government of India and LIC stake in IDBI Bank." Disinvestment here means liquidation and sale of assets owned by the government.
Last year, the central government shared its intention to exit IDBI Bank. The bank was under the Prompt Corrective Action (PCA) framework of the Reserve Bank of India (RBI) from May 2017 to March 2021. In March 2021, RBI removed IDBI Bank from its enhanced Enhanced Regulatory Supervision (PCA) framework in view of improving financial performance.
Subsequently, the Cabinet Committee on Economic Affairs agreed to transfer its strategic disinvestment and management control. The government has amended the IDBI (Transfer of Undertaking and Repeal) Act 2003 to grant a license to IDBI Bank under Section 22 of the Banking Regulation Act.
Selling the government and LIC's stake in the bank will not affect the account holders. Their deposited capital will be safe in the bank as before. They will continue to get interested at the same rate, interest on FD.
IDBI Bank's sales will contribute to the Centre's disinvestment target of Rs 65,000 crore in FY13. It has already raised Rs 24,544 crore, most of which is listing the country's largest insurance company LIC in May.
The central government is targeting to sell several companies like BEML, Shipping Corp, Concor, Vizag Steel, IDBI Bank, NMDC's Nagarnar Steel Plant and HLL Lifecare.
The central government has emphasized on privatization of companies and asked the private sector to explore investment opportunities. Which states that disinvestment should be seen as an improvement rather than fiscal management.