Mamta said, BJP is making Rahul a hero
Mamta said, BJP is making Rahul a hero: said, to divert attention from public issues, it is stopping the proceedings of Parliament itself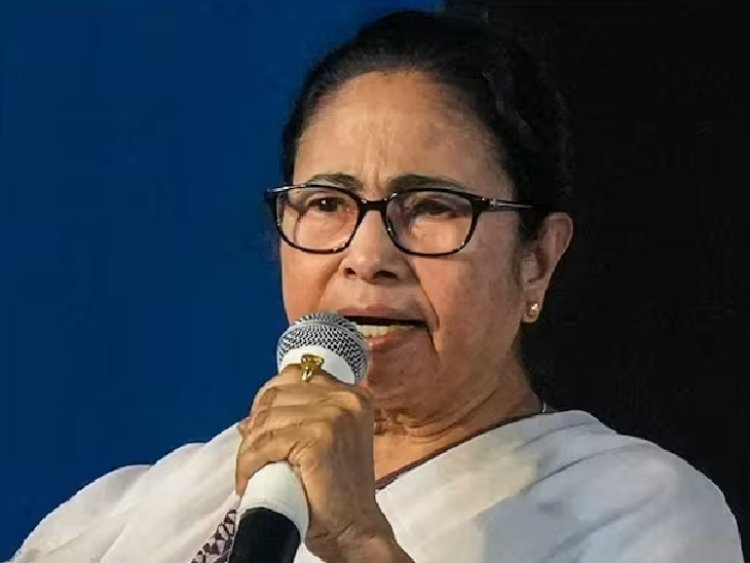 West Bengal Chief Minister Mamata Banerjee on Sunday accused the BJP of stalling Parliament itself over Rahul Gandhi's recent comments in the UK. The BJP is trying to make Congress leader Rahul Gandhi a hero to divert attention from public issues. A senior TMC leader said that Mamata was addressing party workers over the phone during an internal party meeting in Murshidabad district. He alleged that Congress has failed to fight the BJP and is in tacit agreement with the saffron camp in West Bengal.
BJP is doing this for its own benefit so that other opposition parties cannot raise issues related to people. They want to make Rahul Gandhi the hero of the opposition camp. Mamata's remarks come amid the impasse in Parliament over Rahul Gandhi's remarks during his recent visit to the UK, with both Houses failing to transact any significant business in the first five days of the second part of the budget session.
The TMC supremo's verbal attack on Rahul Gandhi comes just two days after he announced staying away from both the Congress and the BJP. Mamata has indicated possible talks with other regional parties ahead of the 2024 Lok Sabha elections.
TMC also said that Congress is not the 'Big Boss' of the opposition. Referring to the results of the Sagardighi by-poll, where the Congress wrested the seat from the TMC, Banerjee said an "unholy nexus of Congress-CPI(M)-BJP" is at play in the state.
Mamta said that we have to defeat this nexus in the next Panchayat and Lok Sabha elections. He told us to fight unitedly in the coming days. Without naming Congress state president Adhir Chowdhary, Banerjee accused him of being in tacit agreement with the BJP. Upset over the by-poll results, Banerjee had announced that she would not forge an alliance with the Congress in future.
Reacting to Banerjee's remarks at the party meeting, party leader Chowdhary claimed that it was the TMC that wanted to help the BJP.
"You (TMC) are fighting BJP and maintaining equal distance from Congress. This only shows the true nature of parties like TMC, who are nothing but Trojan horses in the opposition camp. TMC has taken BJP to the rescue. shook hands with." Has freed himself from the clutches of CBI and ED in corruption cases."