Dengue sting in Rajasthan: 150 people are getting positive every day
Dengue sting in Rajasthan: 150 people are getting positive every day; After the departure of monsoon, cases increased by two times the speed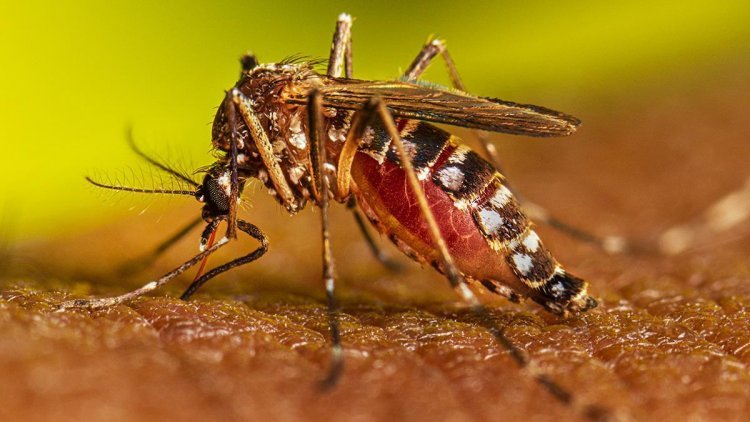 With the departure of the monsoon, seasonal diseases started increasing rapidly in Rajasthan. These days the maximum number of cases of dengue-malaria are coming in the state. On average, more than 148 people are falling prey to this disease every day. It is increasing rapidly in children. More than 10 suspected patients are coming here every day at JK Lawn Hospital in Jaipur. However, it is a matter of relief that this time the severity of dengue is very less. This is the reason that this time the death case is very less.
If we look at the report released by the Medical Health Department Rajasthan, so far this season more than 8100 cases of dengue have been received, out of which 39 percent have been found only in Jaipur. So far 3180 cases have come in Jaipur this season. In the last 21 days alone, more than 2 thousand cases have been found in the state. This also includes a large number of children.
Dr. R.K. Gupta said that every day more than 10 dengue-suspected patients are coming to OPD here, who are being treated. But in this, most of the patients are coming negative in the ELISA test i.e. dengue is not being found in them. Here the situation is similar in rapid tests, in which very few cases are getting positive. Due to this, admissions are getting very this time and patients are being cured at home by giving medicines. Due to this, there is not much problem regarding SDP, and platelets in other hospitals including JK Lawn.
If we look at the report of the Medical Health Department, for the last 6 days (October 1 to 6), 990 new dengue patients have been found in the whole of Rajasthan. If we look at the district-wise situation, the maximum number of patients have been detected in the capital Jaipur, 514, that is, on average, 85 patients are coming every day, whose records are recorded in the government's report diary. Whereas apart from Jaipur SMS Hospital, JK Lawn, Jaipuria and other private hospitals have general medicine wards full of dengue patients.
In terms of population and population, even though other districts including Jodhpur, Kota, and Udaipur are big, after Jaipur, the highest number of dengue cases are coming in Barmer. So far 619 patients have been found in Barmer this season. Before Diwali, the situation was such that the beds in CHC and Distic Hospital were full here.