72 killed in Philippines floods and landslides: 33 injured and 14 missing
72 killed in Philippines floods and landslides: 33 injured and 14 missing, Maguindanao province most affected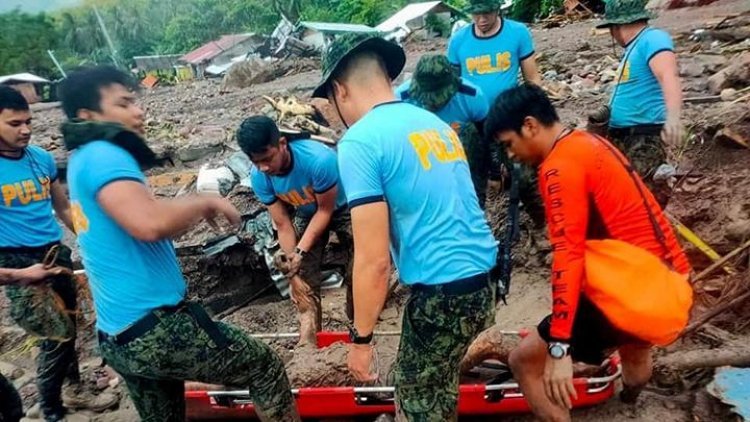 Floods and landslides triggered by heavy rains have killed 72 people in a southern province of the Philippines. With this, about 14 people are missing and 33 people are injured. Due to the rains, a flood-like situation has arisen in many areas, due to which people are trapped in their homes. Earlier the number of people sought by rain and landslides was put at 45. Later, civil defence officials said that the team that went to the flood-hit area on Friday had made a mistake in reporting. Because of this, the death count was re-counted. National Civil Defense chief Rafaelito Alejandro has confirmed this.
According to Naguib Sinarimbo, Interior Minister of 5 Muslim Autonomous Provinces, 3 cities in Maguindanao Province are the most affected by this disaster. The highest number of deaths has been recorded here due to floods and debris. He said that due to heavy rains throughout the night, water along with debris has come into the rivers. Due to this, there was a flood-like situation in many areas. Relief is being provided to the people, but there are some areas to which we are still not able to reach.
The Meteorological Department says that due to the storm Nalgei, there is heavy rain in the area. Today i.e. on Saturday, it is expected to hit the east coast area. According to meteorologist Sam Duran, on the afternoon of October 28, it was 180 km from the eastern city of Catamaran in Northern Samar province. This storm is moving rapidly to the northwest, with winds of 85 kmph.
The Philippines faces 20 severe storms every year. Hurricane Rai hit the Philippines in December last year. About 208 people died and about 4 lakh people were affected. At the same time, in April 2022, the storm caused havoc here. Due to this 42 people died and 17 thousand people were made homeless.