Chittorgarh MP called the President as Shabri, Modi as Ram
Chittorgarh MP called the President as Shabri, and Modi as Ram: When Murmu entered the Parliament, he felt that Shriram was standing to welcome Shabri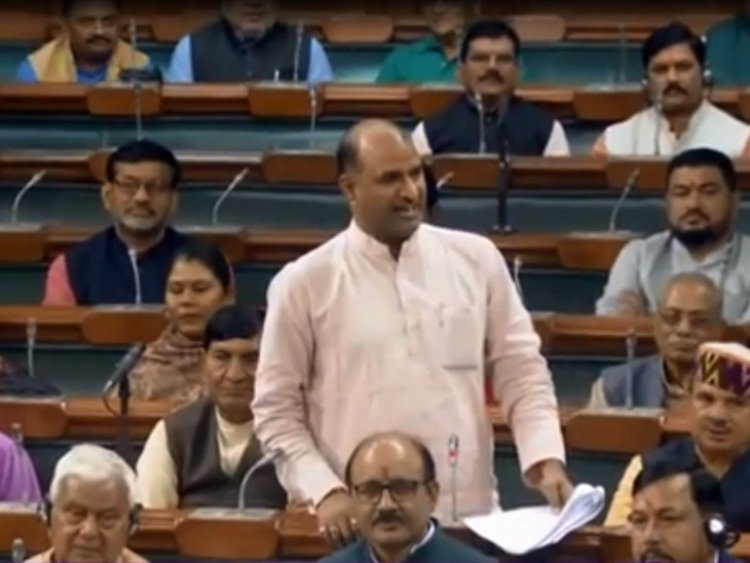 During the debate on the President's address in Parliament, BJP MP from Chittorgarh CP Joshi on Tuesday called President Draupadi Murmu as Shabri and PM Narendra Modi as Ram. Joshi said this while praising the work of PM. As soon as Joshi spoke in Parliament, whispers started among the MPs. Now there is a possibility of political controversy regarding this comparison.
CP Joshi said- The Prime Minister of the country takes pride in considering himself a chief servant, not a ruler. One Narendra was the one who said, don't stop till the goal is achieved. There is one Narendra who has set out the service the country by adopting the principle of keeping going. Working considering the poor as Ganesh.
He said- Mother Shabri was eager to welcome Shri Ram in Treta Yug. Today let us talk about the joint session. When the President was entering the Parliament today, it seemed as if Shabari was welcoming Shri Ram in Tretayug. Right now it seemed as if Shriram was standing at the door of the Parliament to welcome Shabari, to congratulate him. To welcome them, to congratulate them.
The MP said – The Prime Minister is working with the foresight to take the country forward. The country is moving forward with its vision. PM is working with his vision to develop the country and take it on the path of progress.
Today we are fortunate that we are leading the G-20 countries under the leadership of the Prime Minister. G-20 countries account for 85% of GDP, account for 75% of global trade, and lead two-thirds of the world's population. India got the opportunity to preside over such countries, this has strengthened India's image abroad.
According to mythological beliefs, Shabari was the supreme devotee of Rama. Ram and Lakshmana met Shabari when they were in exile. In the story of Shabari and Ram, it is mentioned that Shabari fed wild berries to Ram. Shabari tasted each berry to make sure it was sweet and free of insects; these were the false berry she fed to Rama. Rama is said to have eaten those false berries from the hands of his devotee.
The BJP MP did not even take care of the protocol by comparing the President with Shabri. Shabri was a devotee of Rama. With this comparison, the President was called a devotee of the Prime Minister. The office of the President is constitutional and the highest office. The entire government runs in the name of the President, in such a situation, questions are being raised on the comparison of the MP. At present, a reaction is yet to come from the opposition parties on this issue.
For Latest Update from Sangri Today Like us on Facebook and Follow on Twitter. Fore Latest Video News Subscribe our channel on YOUTUBE. Also Join Our Telegram Channel