2 PAK boxers missing after Commonwealth Games
Federation engaged in the search, suspected of fleeing to get citizenship in Europe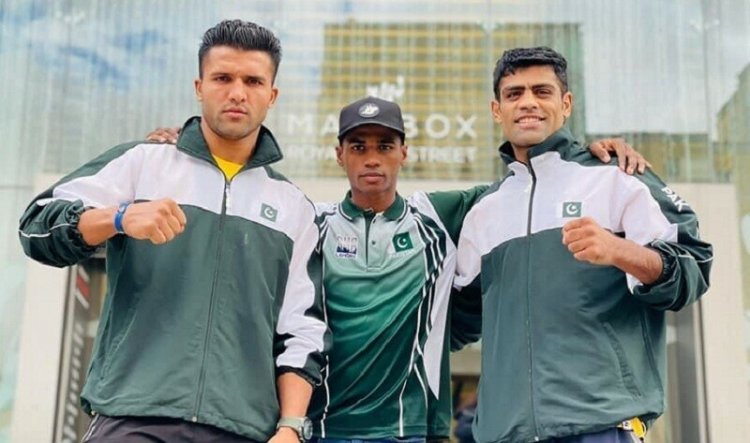 Two boxers have gone missing from the contingent of Pakistani players who went to take part in the Commonwealth. After this, the Boxing Federation started locating them. Till now these players have not been traced. Both the missing boxers did not get any medals in the Games. It is believed that both these players have disappeared to find a secure future in a European country. According to media reports, this is not the first time that Pakistani players have gone missing, even before such incidents have come to the fore.
According to 'The Daily Pakistan', the names of the two missing boxers are Suleman Baloch and Nazirullah. Both of them disappeared when the rest of the players were on their way to board the team bus. After this, all the players had to sit on the flight to Islamabad. The travel documents of both of them are with Pakistani officials only. The British government has been informed about this. At present, Pakistan has not been contacted by Britain in this regard. It is believed that both of them may be hiding somewhere in Birmingham for the time being.
The Pakistan Olympic Association has taken this matter very seriously. Now a special committee of four members has been formed to investigate the matter. It is checking all the travel documents of these athletes. It is also ascertained whether they have any relatives living in Britain.
An officer of Pakistan said – This case is coming to the fore on the honour of the country. Our effort is to find these people as soon as possible with the help of the UK government. Both the boxers did not win any medal in the recently concluded Commonwealth Games.
Indo-Pak matches are often high voltage. Even in the Commonwealth Games 2022, when the players of both countries came face to face, the eyes of the whole world were on their matches. In the Birmingham Commonwealth Games, India not only defeated Pakistan on the cricket field but also defeated Pakistan 10 times in different matches.
For Latest Update from Sangri Today Like us on Facebook and Follow on Twitter. Fore Latest Video News Subscribe our channel on YOUTUBE. Also Join Our Telegram Channel