World Environment Day Week begins with tree plantation
World Environment Day Week begins with tree plantation: RECC to organize "World Environment Day Summit" at Hotel Clarks Amer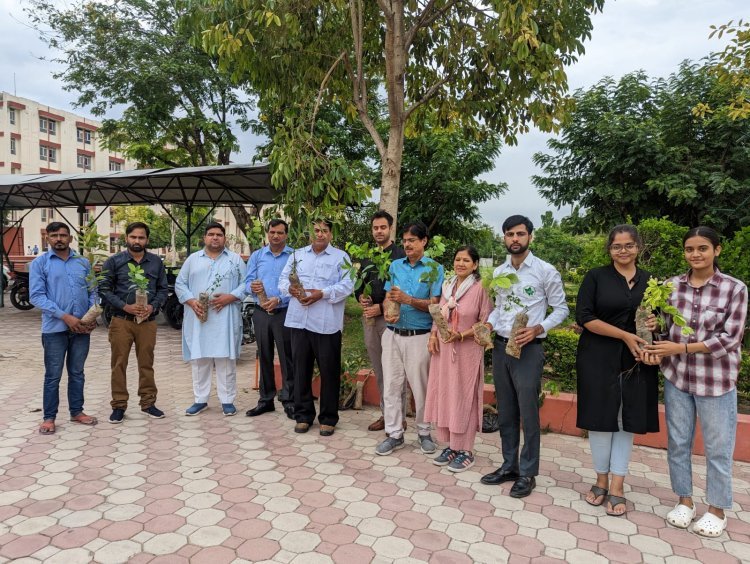 Rajasthan Environment and Energy Conservation Center, RECC Jaipur is organizing the "World Environment Day Summit-2023" at Hotel Clarks Amer, Jaipur on the occasion of World Environment Day on 4th June. Along with tree plantation, state-level summits are organized to create awareness among the people towards the environment.
The director of the organization Vaibhav Bhardwaj said that the World Environment Day week will run from May 29 to June 5. Which tree plantation was started by the Rajasthan Institute of Engineering and Technology. On this occasion, College Director Prof. Anuj Singh Poonia, Principal B.K. Karma, Dr. Rajeev Sharma, Jagdeep Kaswan, and Krishna Baheti Vaishnavi Gupta planted saplings of Peepal, Arjuna, Kanchanar, and Banyan on the college premises. Along with them, the students of the college also planted trees on the college campus.
Bhardwaj told that Himmataram Bhambhu, Shyam Sundar Paliwal, and Laxmansingh Lapodia, who have been honored with the Padma Shri award in the environment, will participate in the summit to be held on June 4.