Two women entered the pandal wearing a burqa, broke the Durga idol
Two women entered the pandal wearing a burqa, broke the Durga idol: Set fire to the pandal, and tried to vandalize the church and another temple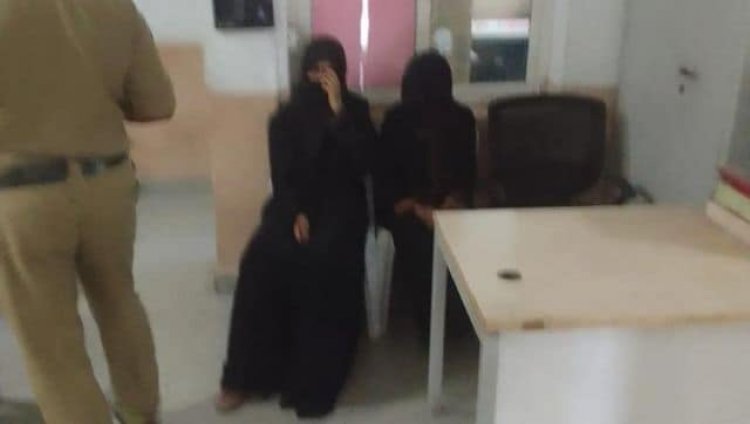 A case of vandalizing the idol of Maa Durga has come to light in Khairatabad, Hyderabad on Tuesday. According to media reports, two women wearing burqas entered the pandal and started vandalizing it. After this, they set fire to the pandal. The local people caught both the women and handed them over to the police.
DCP Rajesh of Hyderabad's Central Zone said that on Tuesday morning two Muslim women entered a pandal in Khairatabad and vandalized a part of the idol of the mother. At the same time, those who opposed it were also attacked by women.
After this, both the women went to a church and tried to vandalize there too. When they were opposed here, both of them reached a Hanuman temple and tried to destroy the idol here. Locals said that the women had entered the pandal with a spanner. Both the women have been handed over to the Saidabad police. the matter is being investigated.
For Latest Update from Sangri Today Like us on Facebook and Follow on Twitter. Fore Latest Video News Subscribe our channel on YOUTUBE. Also Join Our Telegram Channel