Panchayati Raj Institute will handle Indira Rasoi
Panchayati Raj Institute will handle Indira Rasoi: Department entrusted with the responsibility of opening one thousand kitchens in rural areas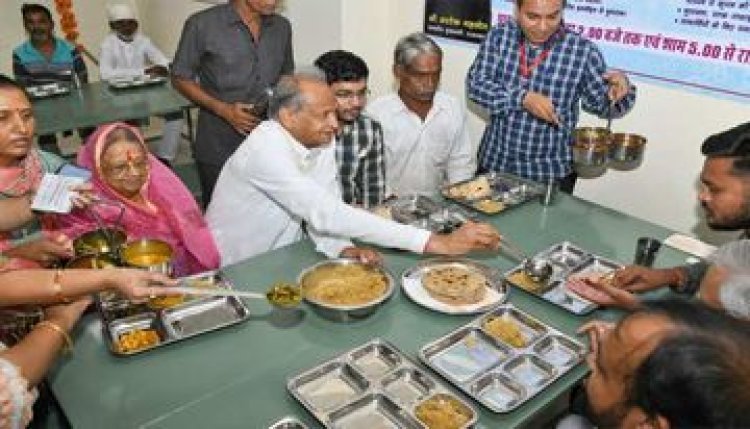 The command of Indira Rasoi, started in Rajasthan to provide food to the people at affordable rates, has now been handed over to the Panchayati Raj Department. The Department of Self-Government has issued an order today and entrusted the operation of one thousand new kitchens to be opened in rural areas.
In this budget session, Chief Minister Ashok Gehlot announced to opening of 1000 new kitchens in rural areas. After this announcement, the Department of Self-Government through the Collectors had sought proposals from the NGOs to mark the place in the panchayat areas and open kitchens there. Although the kitchen has not started opening yet.
According to sources, a kitchen will be opened in 3-4 big panchayats in different districts of the state. These kitchens are proposed to be opened at sub-district hospitals, community health centers, bus stops, railway stations, or such places. Where there is movement of a large number of people.
In Indira Rasoi, people are provided food for Rs 8 in the morning and Rs 8 in the evening on behalf of the government. It contains lentils, vegetables, chapati, and other things. At present Indira Rasoi is operating only in urban areas.