House of the Prime Minister of Pakistan is also not safe: 'Pakistan Prime Minister's audio leaked'
PAK Prime Minister's audio leaked: Conversations of Shahbaz Sharif's official house surfaced, India also mentioned in this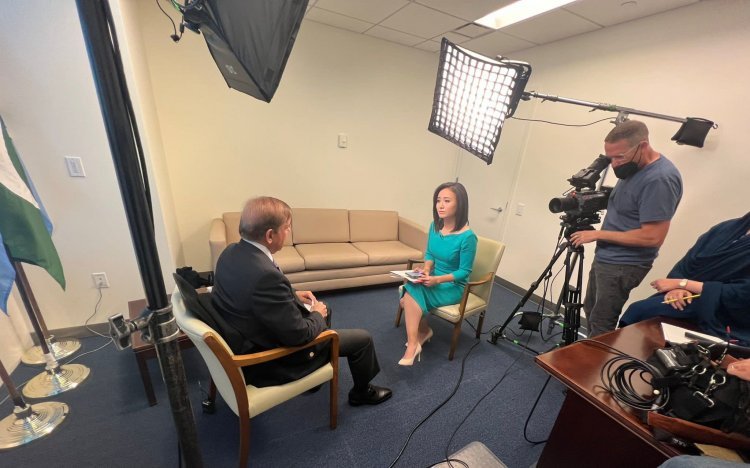 The house of the Prime Minister of Pakistan is also not safe. Audio clips of meetings taking place here are leaking online. An audio clip of a meeting being held here is going viral. Apart from this, the purported audio of Prime Minister Shahbaz Sharif's conversation with one of his officers has also surfaced. In this, India has been mentioned by quoting Maryam Nawaz, daughter of former Prime Minister Nawaz Sharif.
Pakistan's largest news channel 'Geo News' has disclosed this matter in a report. According to the report- If the audio of the meeting to be held in Wazir-e-Azam's house is leaked, then it can be understood how strong is the security of the country. In the audio leak that has surfaced, the strategy to deal with Imran Khan's party PTI is being considered. The voices of many ministers can be recognized in this. This audio clip is now available online.
According to the report, this audio clip of the meeting has the voices of Prime Minister Shahbaz Sharif, Home Minister Rana Sanaullah, Defense Minister Khawaja Asif and some other leaders.
An audio clip went viral on social media on Friday. It reportedly has the voice of Shahbaz Sharif. He is reportedly talking to one of his officers about the son-in-law of Maryam Nawaz, daughter of former Prime Minister Nawaz Sharif.
In the conversation, the officer tells Shahbaz that Maryam's son-in-law is going to import a power plant from India. This deal must be stopped. It has been said in the same report that a secret recording system is installed in the PM House and the officials there are not even aware of it. When an attempt was made to talk to the ministers about this, they refused to say anything.
Imran Khan's party Pakistan Tehreek-e-Insaf (PTI) leader and former minister Fawad Chaudhry said- All the data of our Wazir-e-Azam House is now sold on the Internet and Dark Web. This is the failure of our intelligence agencies. Now the data related to the Security and Foreign Ministry has also been in the hands of the enemies. So far 8 GB of data has been leaked from PM House.
Shireen Mazari, a big leader of Imran's party PTI, said - There is also a truth that Nawaz Sharif is running the government of Pakistan sitting in London. Now there is talk of importing power plants from India. Shahbaz himself is admitting this.
For Latest Update from Sangri Today Like us on Facebook and Follow on Twitter. Fore Latest Video News Subscribe our channel on YOUTUBE. Also Join Our Telegram Channel