Rakhi Sawant hits back at Hema Malini: Said to contest elections from Mathura in 2024
Rakhi Sawant hits back at Hema Malini: Said to contest elections from Mathura in 2024; Said- PM Modi wants to give this responsibility to me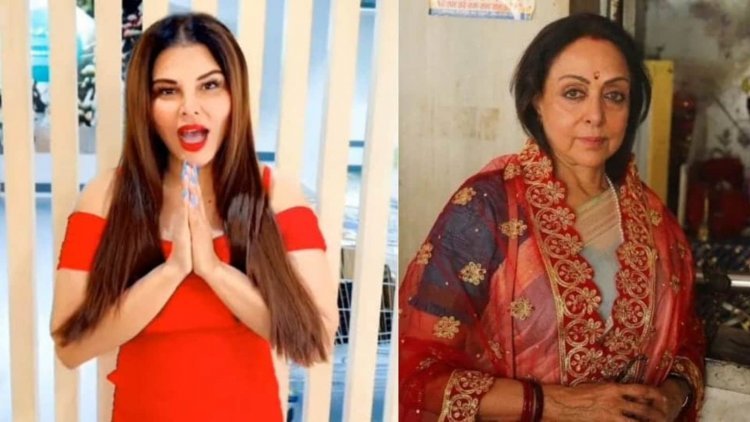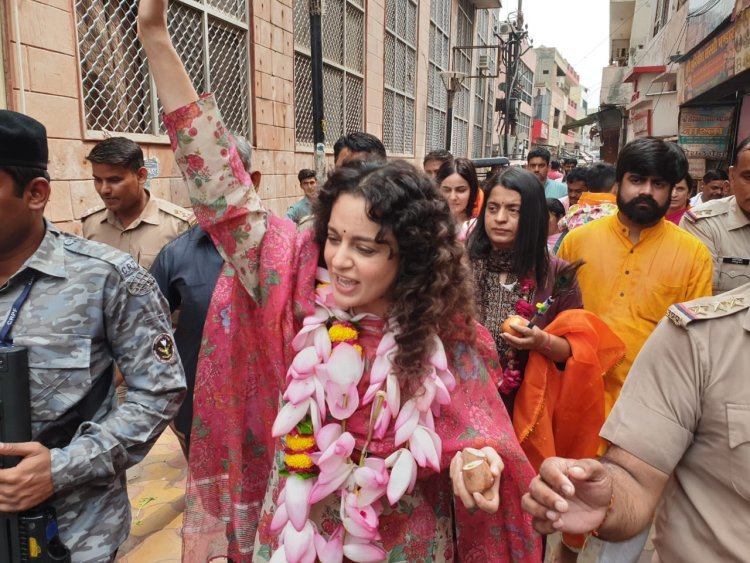 Bollywood actress Rakhi Sawant has talked about contesting the Lok Sabha elections in 2024. Rakhi Sawant has made a video about this, which is becoming increasingly viral. He said that his entry into politics was a secret. For this, Rakhi Sawant has also said thank you to PM Modi.
Actually, Rakhi Sawant has said this while reversing Hema Malini's statement. Recently Hema Malini went to Mathura, during which she was asked whether Kangana Ranaut would contest from Mathura. On this question, Hema Malini got furious and asked whether all film stars are needed in Mathura. You will not let the one who wants to become an MP of Mathura become one. Will send Rakhi Sawant tomorrow too.
Rakhi Sawant said that I am thankful that PM wants to give this responsibility to me and this time is putting me in the election. Hema Malini has already announced this. I was born to serve the country and want to serve the country only. Our Prime Minister can do the work of the PM making tea, so why can't I become CM while living in Bollywood? I need all your blessings. Now in 2024, you will see me contesting elections, but against whom, it is a surprise.
Rakhi Sawant further said that in fact PM Modi Ji and Amit Shah Ji themselves were going to speak about this, but... well leave. Say PM Modi or Hema Malini is the same thing. I will now show Smriti Irani as part 2. I am very happy that I am going to contest the election. Please support me Hema Di, thank you for saying such a nice thing about me.
MP Hema Malini was in Mathura on Saturday. During this, media persons asked Hema Malini a question about Kangana Ranaut contesting from Mathura. To this Hema Malini said, "Very good thing, what should I say, my view is on God, Lord Krishna will do what you want. You all have just kept in mind that only a film star will become here." You need all movie stars in Mathura."
BJP MP Hema Malini has won the election twice from the Mathura Lok Sabha seat. In the year 2014, Hema Malini defeated RLD chief Jayant Chaudhary from here. After this, in the 2019 elections, he defeated Kunwar Narendra Singh of RLD. Before the 2024 Lok Sabha elections, this time the discussions about the name of actress Kangana Ranaut started.
Actress Kangana Ranaut has come to Braj Darshan twice in the last year. Recently, Kangana came to Vrindavan on 19 September. He had darshan at the Banke Bihari temple, after which he also visited the Nidhivanraj temple, the place of worship of Swami Haridasji.
Kangana Ranaut had also visited Kanha at the birthplace of Shri Krishna in Mathura. He took blessings from Thakurji. However, during this time Kangana Ranaut avoided answering the questions of the media.
Kangana had only said that she loves to visit Vrindavan. Kangana told that after the shooting of the film Emergency was over, she had come to seek Thakurji's blessings. In view of Kangna's Braj Prem, speculation has started to contest Lok Sabha elections from Mathura. When MP Hema Malini was questioned on this, she became uncomfortable.