Elite Miss Rajasthan 2022: 440 Girls Participated in Jaipur City Second Auditions
Girls showcased talent like dancing, singing, beat boxing on stage, grand finale to be held on October 16, Top 30 to be announced on October 10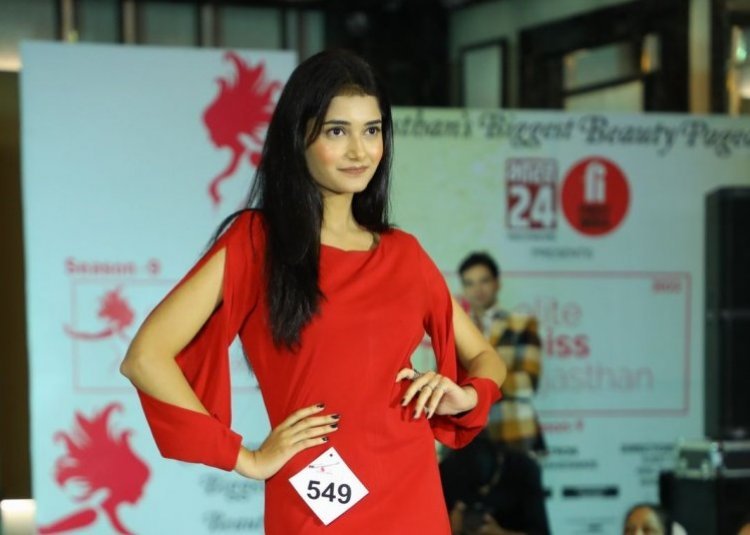 Elite Miss Rajasthan 2022: 440 Girls Participated in Jaipur City Second Auditions
Jaipur. Jaipur City Second Audition of Rajasthan's most prestigious and renowned beauty pageant Elite Miss Rajasthan was organized. Girls who were fresh in their talent from areas like Rajsamand, Churu, Sriganganagar, Banswara came to the city of Gulabi and gave auditions to hope to fulfill their dreams in the field of glamour, talent, and fashion.
Girls from different parts of Rajasthan registered their presence in the auditions of this free competition held at the Pratishtha Banquet located in Shyam Nagar. During the auditions, all the contestants told about their profile and education. Along with this, in the talent round, girls showcased their talents like dancing, singing, public speaking, beat boxing on the stage. During the program, about 440 girls from Jaipur took part in the auditions and so far more than 1550 girls have registered from all over the state.
Supermodel Aditi Hundiya, Charvi Tanya Dutta, Akanksha Bhalla, and Elite Miss Rajasthan 2021 Aastha Khandelwal were present as judges to test the talent of the girls who came to audition.
Director Gaurav Gaur told that before Jaipur, the auditions of this season have been organized in Jodhpur, Udaipur, after Jaipur, now on October 2, the last audition round of this season will be held in Kota. The top 30 contestants will be announced in the show on October 10, while the finale will be held on October 16 in a grand manner in Jaipur.