Chief Minister Arvind Kejriwal said- Center has banned the budget, this hooliganism
Budget of Delhi Assembly will not be presented today: Chief Minister Arvind Kejriwal said- Center has banned the budget, this hooliganism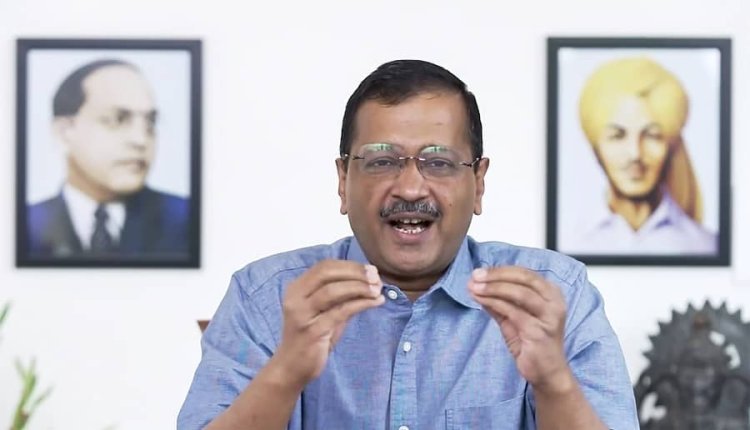 The budget will not be presented in the Delhi Assembly today. The Aam Aadmi Party tweeted a video on Monday evening, in which Chief Minister Arvind Kejriwal claimed that the Center has put a hold on the Delhi government's budget to be presented in the assembly.
Kejriwal said that this has happened for the first time in the history of the country, when a day before the presentation of the budget in Delhi, the Center banned it. Expressing his displeasure, Kejriwal said that from tomorrow the salaries of Delhi government employees, doctors and teachers are not going to be paid. This is straight hooliganism going on.
After this statement by Arvind Kejriwal, a statement was issued from the Lieutenant Governor's office, in which it was told that LG VK Saxena had approved the budget and sent it to Arvind Kejriwal on March 9 after adding some comments.
After this, the Delhi government sent a message to the Home Ministry to get the budget approved by the President. After this, the Home Ministry conveyed its observations to the Delhi Government on 17 March. Till now this file has not been sent to the Home Ministry by the Delhi Government. LG Office is still waiting for this file to be sent.
Finance Minister Kailash Gehlot issued a statement late in the evening after the statement was released from the LG office. He said that the Ministry of Home Affairs had expressed some concern about the budget and refused to approve budget by sending a letter to the Chief Secretary on March 17.
Kailash Gehlot said in his statement- 'Due to unclear reasons, the Chief Secretary of Delhi kept this letter hidden with him for 3 days. I came to know about this letter today at 2 pm. I received this file on Monday evening at 6 pm and by 9 pm we had sent our reply to the LG office regarding all the concerns of the Ministry of Home Affairs. The role of the Chief Secretary and Finance Secretary of Delhi should be investigated in delaying the budget of Delhi.
To this, the LG office replied that we received the file at 9:25 pm and after the approval of the LG, it was sent to the Chief Minister's office at 10.05 am.
According to sources in the Ministry of Home Affairs, the government had sought an explanation from the Aam Aadmi Party over its budget as it proposed more expenditure on advertisements and less on infrastructure and development works.
Ashok Gehlot has also denied these allegations. He said that the total budget was Rs 78,800 crore, out of which Rs 22,000 crore was earmarked for infrastructure, while only Rs 550 crore was proposed for advertisements.