Anwar Ibrahim becomes the new Prime Minister of Malaysia: has been jailed for sodomy and corruption
Anwar Ibrahim becomes the new Prime Minister of Malaysia: has been jailed for sodomy and corruption, appointed by King Sultan Abdullah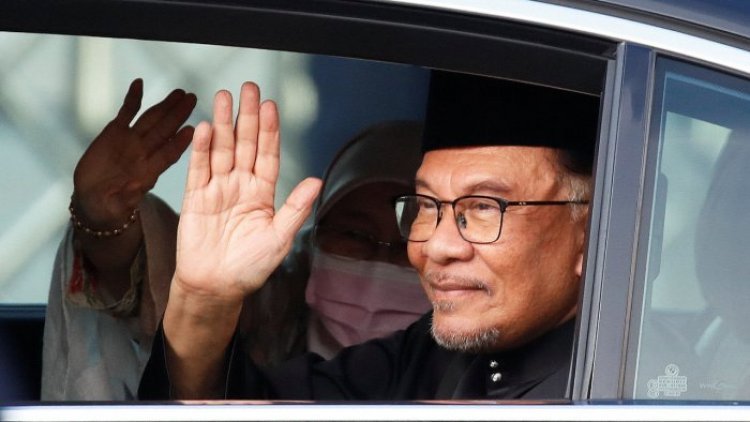 Anwar Ibrahim Malaysia was sworn in as the new Prime Minister of Malaysia on Thursday. The impasse had been going on since the elections in Malaysia on 19 November. Meanwhile, King Sultan Abdullah appointed Anwar as the new prime minister. Since 2018, three elections have been held in Malaysia. Anwar Ibrahim was the Deputy Prime Minister in the year 1990 and in 2018 he missed out on becoming the Prime Minister.
The King Sultan of Malaysia, Abdullah Sultan Ahmad Shah, has the power to appoint the Prime Minister. For this, all the parties have to prove their majority in front of them. Anwar has been the leader of the opposition in Indonesia for a long time. Pakistan Harapat, an alliance backed by Anwar Ibrahim, won 82 seats in the elections held five days ago.
Malaysia's new prime minister, Anwar Ibrahim, was jailed for nearly a decade on charges of corruption and sodomy. However, his supporters have been calling the allegations against him politically motivated. Now after he became the Prime Minister, positive trends have been seen in the market. His supporters believe that now there will be a strong and stable government in Malaysia. A supporter said we cannot live in a country further divided on the basis of religion and caste. With this, we go back ten years.
Political turmoil has been going on in Malaysia since the year 2018. Ibrahim Anwar's party won the election for the first time this year. Due to this, the dominance of Barisan Nasional, the main political alliance there in the politics of Malaysia ended. The party did not get a majority again after corruption was exposed in the multi-billion dollar case of former Prime Minister Najib Razak. Najeeb has been sentenced to 12 years for this scam. Even in the year 2020, when Anwar was about to become the Prime Minister, some leaders of his party joined the opposition party. After which the government had fallen.