Tech Expert and Entrepreneur Rajendra Upadhye expands his expertise in Dubai markets
Rajendra Upadhye belongs to a very humble background. Despite a lot of financial and economic struggles during his childhood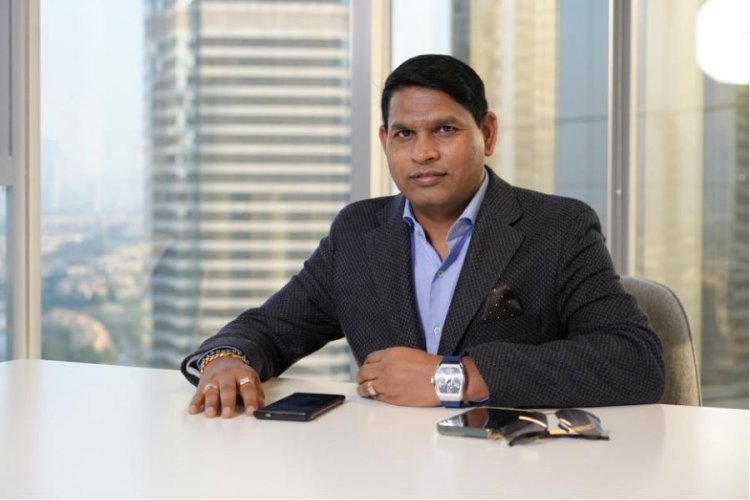 Tech Expert and Entrepreneur Rajendra Upadhye expands his expertise in Dubai markets
November 25: Rajendra Upadhye is an accomplished civil and structural engineer who is based in Mumbai. Currently, he works as a Section Manager for Citech Engineering College India Private Limited and also owns and heads his own tech-based firm.
Rajendra Upadhye belongs to a very humble background. Despite a lot of financial and economic struggles during his childhood, he completed his studies and always remained at the top in school and college.
Venturing in the job market and making a living for himself was also accompanied by a host of challenges that Rajendra took head on. He says that his parents had instilled in him the spirit of resilience early on. It was this spirit that kept him moving forward in the face of issues of basic needs like food, travel and rent.
Rajendra Upadhye's interest in technology and its functioning had piqued after college. He decided to take up learning on his own and soon became a skilled person in the field.
Today, Rajendra specializes in the plant, oil and gas sectors. Professionally, in the field of power plants, oil and gas plants, he engages in the analysis and design of steel structures and their foundations.
Apart from this, Rajendra Upadhye is also a recognized expert in seismic and wind loading calculation using the formulation of IS, UBC, US, and various Russian and Euro codes. He also has varied interests in finite elements and machine foundations.
Talking about technology and how it is changing the face of almost every industry in the world, Rajendra Upadhye said, "Simply put, if your business processes are not digitized in alignment with the rapid advancement in technology, you will lose out on a large market with loads of potential. My experience in the tech realm has taught me that understanding exactly how to leverage technology for your growth is what can set you apart. Blind adoption of the same may or may not work. That's a chance game. Even in industrial sectors, we are advised to use technology in a way that will give long-term benefits and enhancements."
Rajendra Upadhye's expertise and valued experience has reached Dubai and other international markets.
As an entrepreneur, Rajendra Upadhye hasn't stayed behind. His own tech-based firm offers a host of services to customers. The concept of the company is to guide people to use technology the right way and fulfill their objectives and goals through modern, intelligent solutions and tools.
In the future, Rajendra Upadhye has bigger plans. He wants to take career forward and scale his company as well. Additionally, he aims to make larger contributions in the field of technology and cater to international markets.