PS-2: Due to the failure of Bollywood films, Aishwarya Rai turned to South? Stopped speaking with a befitting reply
Ponniyin Selvan 2: After the success of PS-1 last year, Aishwarya Rai is going to be seen once again in the second part of Mani Ratnam's Tamil film Ponniyin Selvan. Recently, Aishwarya stopped speaking with her answer to the question of moving to the South.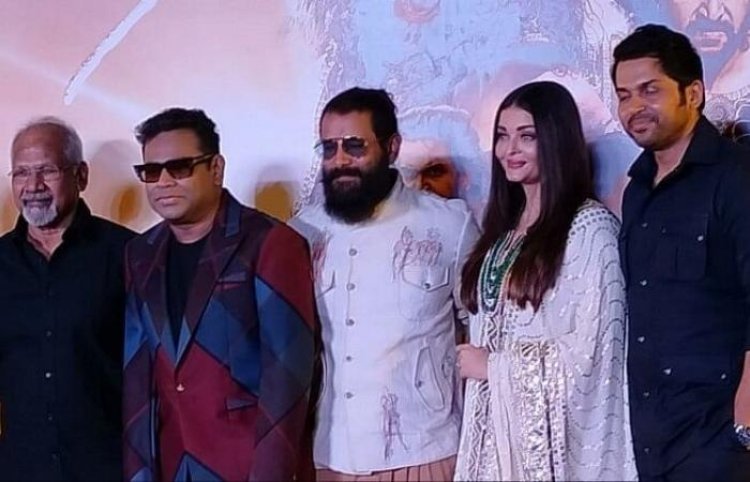 Aishwarya Rai Bachchan will soon be seen in its second part after 'Ponniyin Selvan-1'. She is playing the role of Rani Nandini in the film directed by Mani Ratnam.
Fans were very happy to see Miss World Aishwarya Bachchan in PS-1 as Nandini after years. Ponniyin Selvan-1 did a business of more than 500 crores at the box office. Now soon she will be seen on screen with the South film 'PS-2'.
Aishwarya Rai Bachchan may be active in South films, but away from Bollywood films. Recently, he was asked whether he has turned to South films because of the flop of Bollywood films.
Before the release of 'Ponniyin Selvan-2', its press conference was held recently, where the current stars answered many questions from the media. During this, a reporter questioned the actress and said, 'Nowadays South Bollywood is overshadowed, South's remakes and dubs are becoming hits and the number of remakes Bollywood people are making is flopping.
Was it told to you in advance that you had already fled to the South? Aishwarya Rai was also surprised to hear this question from the reporter. He replied, 'My view has been, this is an Indian cinema. It has been clear to me from the beginning what kind of work I want to do. I have also conveyed that to the people through my work since the beginning of my career.
Taking her point forward, Aishwarya said, 'I do not support the point of view that if there is no work here, then we will go there. there's nothing like this. The artist goes after the art. Where there is an opportunity to do great and good work, you yourself get pulled there.
Even if you find it boring and repetitive, we will do it. I feel lucky to have done my first film with Mani sir, so why wouldn't I say yes to his films? Apart from him, I have worked with many other good directors. So it is very natural that I will say yes.
Aishwarya Rai giving her answer on working more in South films said that where you get a chance to work with creative and good people, you naturally go there and say yes to the film.
I have been clear about this thing from the beginning, so running here and running there is not my calculation '. Aishwarya Rai and Chiyaan Vikram starrer PS-2 is slated to hit the theatres on 28 April 2023.