Possible differences in the tally figures of the department and panchayat, will consider the reports
Answer in the assembly on agriculture and animal husbandry and agricultural marketing: possible differences in the tally figures of the department and panchayat, will consider the reports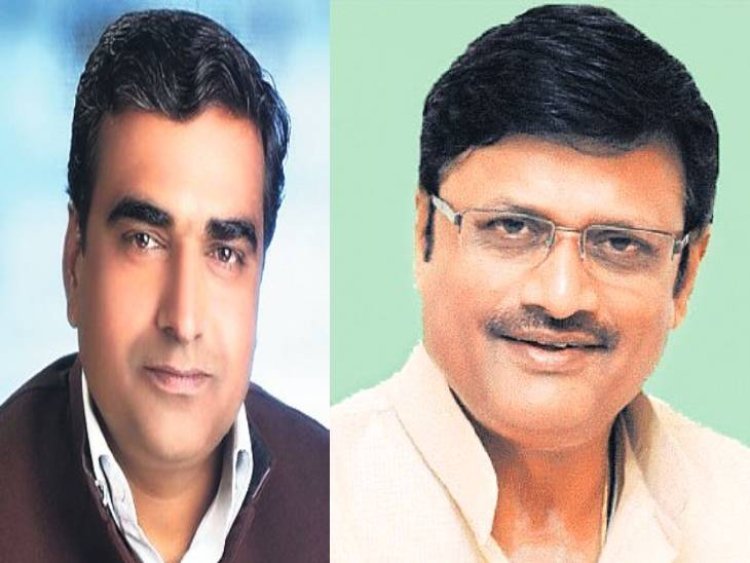 Agriculture Minister Lalchand Kataria and Deputy Leader of Opposition Rajendra Rathore.
In response to the discussion on the grant demands of the Agriculture and Animal Husbandry Department, Agriculture Minister Lalchand Kataria said that we have a shortage of irrigation water. Despite this, animal husbandry has increased between different geographical conditions. On the demands raised by the MLAs, Kataria said that he would consider them and convey the information to the members. Before Kataria, Minister of Department for Agriculture Marketing Murarilal Meena replied.
In reply, Kataria also informed that Rajasthan Veterinary University will now be set up along with Agriculture University in Jobner. Even on Lampi, the government accepted that there could be a difference between the figures of the panchayat and the figures of the department. Whatever report will come, will be considered for compensation. He hoped that new agriculture colleges would be opened on the demand of the legislators.
Earlier, the demands for grants were discussed throughout the day. Minister Kataria said that from the Prime Minister to the CM of the country, it is believed that since the Kovid period, every person has understood that the use of chemicals in food items should be reduced. Will have to go back to traditional farming.
Deputy Leader of the Opposition Rajendra Rathore said on behalf of the opposition on the demands for grants of the Agriculture and Animal Husbandry Department that the livelihood of 76 percent of the population here depends on the farmers. The talk of bringing a separate agriculture budget remained like a dug-up mountain and turned out to be a dead mouse. Not a single paisa extra provision was made in the central and state schemes run for years in Rajasthan. The word mission was written in front of each plan.
There was a shortfall of Rs 821 crore for agriculture in both budgets. This time the plan outlay in Rajasthan is only 1.79 percent. A provision of Rs 4127 crore has been made in 2022-23 and Rs 3306 crore in 2023.
The component that was in this is also 80 percent of the money in the schemes of the Center, in which 60 percent of the money of the Center is being spent. It is surprising. Dr. MS Swaminathan was mentioned. Whose commission had presented its report in 2007, but when PM Modi came in 2014, that report was presented in the House. This is the first time that the Prime Minister of the country put forward the concept of doubling the demand of the farmer in front of the farmer. No one had made a demand.