Kannada Power Star Puneeth Rajkumar will get Karnataka Ratna Award
Puneeth Rajkumar will be honoured posthumously by the state government, for the first time in 1992, his father Rajkumar got it.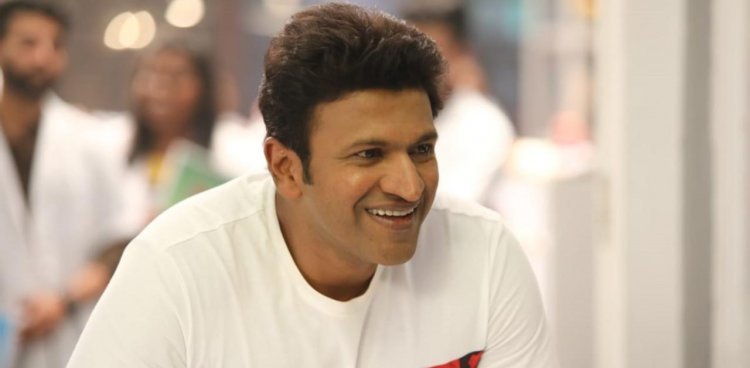 The Karnataka government will posthumously confer the Karnataka Ratna Award on late Kannada actor power star Puneeth Rajkumar. This was announced by CM Basavaraj Bommai on Friday. This honour will be given to Puneet on November 1 i.e. at the ceremony of Kannada Rajyotsava.
Puneet is the 10th person to be honoured with the state's highest award. Earlier, Doctor Virendra Hegde was given for social service 13 years ago i.e. in 2009. In the year 1992, his father Dr. Rajkumar has also been honoured with this honour, and along with him, the poet Kuvempu was also honoured. Rajkumar is among the first to be honoured with the Karnataka Ratna Award.
In his short life span of 46 years, Puneet was also a power star of philanthropy. They could not hear anything against religions. Even during the Corona epidemic, Puneet donated 50 lakh rupees to the CM Relief Fund. Puneet took the responsibility for the higher education of 45 schools, 26 orphanages, 16 old age homes, 19 gaushalas and 1800 orphan girls.
Puneet Rajkumar passed away on October 29 last year following a heart attack. He is survived by his wife Ashwini Revanth and two daughters Dhriti and Vandita. His last film 'James' was released on March 17 this year, which got a great opening at the box office.
Puneet's father Rajkumar has been an icon of the South. Puneet started his career as a child actor. He received the National Award for Best Child Actor for the film Bettada Hoovu. He started his career as a lead actor with the film 'Appu'. He is known for his strong acting in films like Aakash (2005), Aarsu (2007), Milan (2007) and Vanshi (2008), which are his biggest commercial hits to date. Such was the craze for his films in the South that once his 14 films remained in theatres for at least 100 consecutive days.