Chahat Khanna on the allegation of taking expensive gifts from Sukesh
Chahat Khanna on the allegation of taking expensive gifts from Sukesh: Said - What is going on in the media right now is only half of the story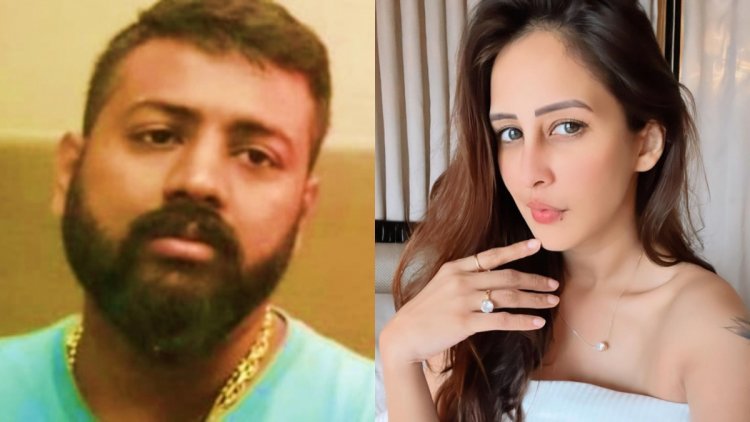 Apart from Nora Fatehi and Jacqueline Fernandez, Chahat Khanna, Nikki Tamboli and Arusha Patil are also accused of taking expensive gifts from Sukesh Chandrashekhar in the money laundering case. Chahat's reaction has come to the fore after being named in this case. He said that people do not know the reality. According to media reports, ED may interrogate Chahat again in the money laundering case.
In a conversation with Hindustan Times, Chahat said, people, are drawing conclusions without listening to my story. That's why I can't bother with it, people don't know the truth. They can say anything and trust the reports. They have every right to do so. My family and I are laughing seeing the reports that have come in the media regarding this matter.
Chahat further said I have seen all the reports of this matter. There's a lot I want to say, but I think why should I explain? Because it doesn't make any sense now. I will speak when the time is right. Although I will not give clarification on this but will tell the truth to the people. What is going on in the media right now in this matter is only half of the story.
The ED said in the charge sheet that Chahat also met Sukesh in 2018. Then Sukesh had called himself a relative of Jayalalithaa. The thug further told that he has been implicated in some electoral voting scam and will come out in 4-5 days. He gave his full name as Sukesh Chandrasekhar Reddy and owner of Sun TV. At the same time, Pinky Irani revealed her name as Afreen. Along with this, Chahat was gifted two lakh rupees in cash and a blue colour Versace watch.
According to media reports, Pinky Irani introduced Nikita Tamboli, Chahat Khanna, Sofia Singh and Arusha Patil to Sukesh. These meetings were organized under different names of Sukesh. In return, the conman gave money and gifts to the actresses. In this case, the ED questioned all these actresses once. He had also admitted to meeting Sukesh.
For Latest Update from Sangri Today Like us on Facebook and Follow on Twitter. Fore Latest Video News Subscribe our channel on YOUTUBE. Also Join Our Telegram Channel