JNU students thrashed for seeking scholarship
JNU students thrashed for seeking scholarship: University staff-guards manhandled students; 6 injured including ABVP president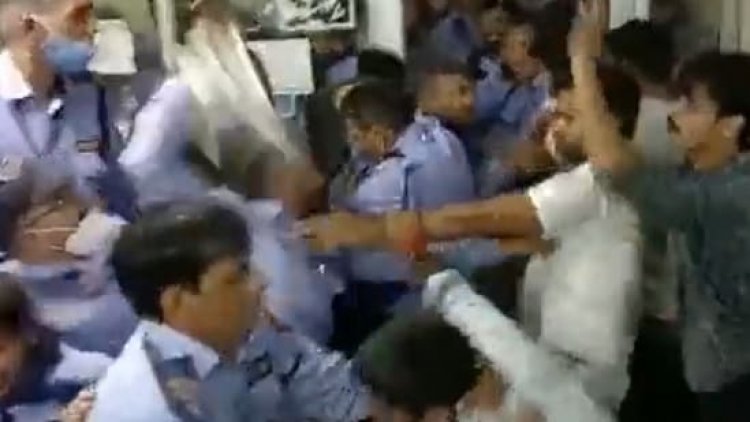 A case of assault has come to light in Delhi's Jawaharlal Nehru University (JNU). The staff and guards of the finance officer of the university have thrashed and thrashed the students who went to seek scholarships. Several students were injured in the incident. These include 6 students including ABVP President Rohit Kumar. After this incident, the students also demonstrated.
The students of ABVP say that they had gone to talk to the JNU administration on the issue of scholarships when the college administration started manhandling them. At the same time, the students of the Left say that the ABVP people went to the administrative block and beat them up. The injured students say that they will complain about the assault to the Delhi Police.
The students allege that the college administration has withheld their scholarship for two years. The students were demanding the release of the same. So they went to meet finance officer Ravikesh Kumar, but there they were attacked by the staff and guards. After that, the students started protesting. The students warned that they would not come out until concrete action was taken on the matter.
A video of this incident is also going viral on social media. It can be seen that the students are gheraoing the VC rector. During this everyone is trying to forcibly open the door. Along with this, students are also seen raising slogans. After this, the guards present there used force to stop them. During this many students got hurt.
For Latest Update from Sangri Today Like us on Facebook and Follow on Twitter. Fore Latest Video News Subscribe our channel on YOUTUBE. Also Join Our Telegram Channel