Hindenburg told Adani Group shares 85% overvalued
Hindenburg told Adani Group's shares 85% overvalued: Group's CFO told the report nonsense, said - conspiracy to harm the upcoming FPO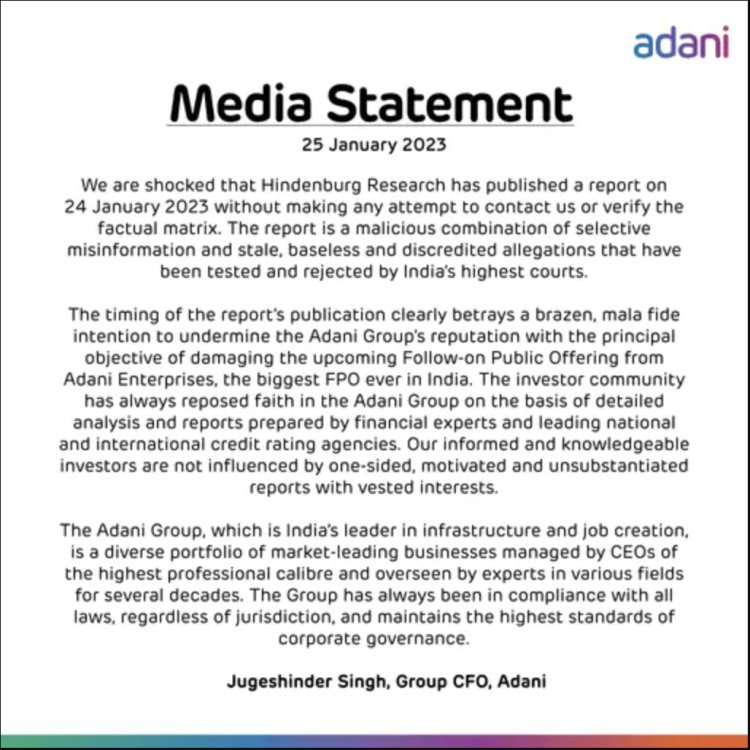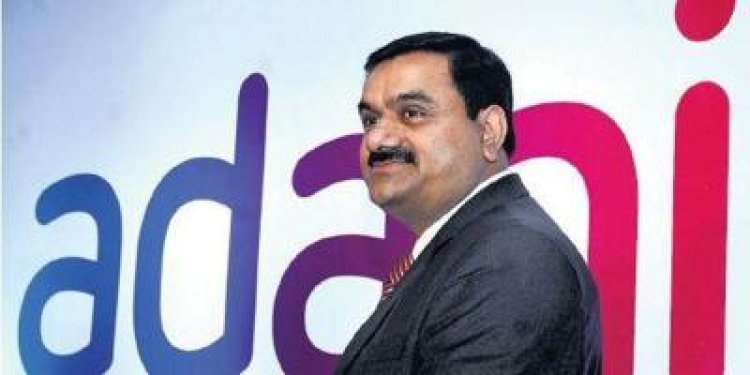 The Adani Group has suffered a major setback since a report by Hindenburg Research LLC of America came to the fore. In fact, Hindenburg Research said in a report on Wednesday that all 7 major listed companies of Adani Group have high debt. Along with this, Hindenburg also described the shares of all the group companies as overvalued by more than 85%.
Not only this, but forensic financial research firm Hindenburg in its report has also accused the Adani Group of market manipulation, accounting fraud and money laundering over several decades. Hindenburg said it will hold short positions in Adani Group shares through US-traded bonds and non-Indian traded derivative instruments. Along with this, in his report, Hindenburg also expressed concern over the debt of Adani Group.
After this report of the firm came out, there was a huge decline in the shares of all the listed companies of the Adani Group. On Wednesday, Adani Transmission closed down 8.08%, Adani Ports 6.13%, Adani Wilmar 4.99%, Adani Power 4.95%, Adani Total Gas 3.90%, Adani Green Energy 2.34% and Adani Enterprises 1.07%. Shares of cement companies Ambuja Cement, recently bought by Adani Group, fell 6.96% and ACC fell 7.14%.
However, Adani Group's Chief Financial Officer (CFO) Jugshinder Singh has called this report nonsense. Describing the report as factless, he said that the allegations made are baseless. This report is motivated by malicious intent. Hindenburg Research did not attempt to contact us or verify the metrics. This report is full of misinformation.
Singh said that the report was made by mixing baseless and defamatory facts, which were also rejected by the Supreme Court of India. He said, 'The timing of publishing this report has been carefully chosen.'
Jugshinder Singh said, 'This report has been published with the aim of harming the upcoming follow-on public offering (FPO) of Adani Enterprises. This has been done with malicious intent to damage the image of the Adani Group. Adani Enterprises' FPO of 20 thousand crore rupees is coming on 27 January 2023.