7 people killed due to old enmity in Pune: bodies of family members were found on the banks of the river
7 people killed due to old enmity in Pune: bodies of family members were found on the banks of the river, suspicion of suicide dismissed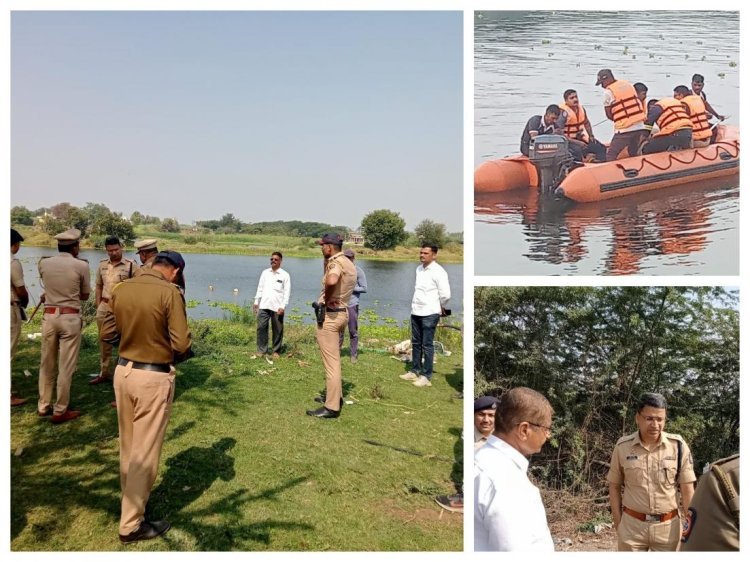 In Maharashtra's Pune, the bodies of seven people, including three children, were found on the banks of the river. Regarding this, the police had told me that the family was in a financial crunch, so the matter seems to be a suicide. But on Wednesday it became clear that it was not a case of suicide, but of murder.
After investigation, the police say that the family members did not commit suicide, they were murdered due to old enmity. Police have arrested four accused in the case.
These bodies were found between January 18 and January 22 in the Bhima river in Pune's Daund campus. In this, two bodies were of men, two of women and three bodies of children. The bodies have been identified as Mohan Uttam Pawar (age 45), his wife Sangeeta alias Shahbai Mohan Pawar (age 40), his son-in-law Sham Pandit Phalvare (age 28), daughter Rani Sham Phalvare (age 24), Natu Ritesh alias Bhaiya Sham Phalvare (age 7), Chhotu Sham Phalvare (age 5) and Krishna Sham Phalvare (age 3). All of them are residents of Hatola, District Vashi, and District Dharashiv.
One of the dead, Amol Pawar, son of Mohan Pawar, was killed three months ago along with his cousin Dhananjay Pawar at his in-law's house. He had an accident while returning home from there. Dhananjay Pawar died in this accident, while Amol Pawar narrowly escaped. Due to this Dhananjay's family suspected that Dhananjay had been murdered.
Dhananjay's family suspected that Mohan Pawar's family had done Karni, black magic, on Dhananjay and killed him. Due to this suspicion, Dhananjay's family stopped Mohan Pawar and his family on the Bhima river and threw seven people including three children into the river, killing all of them.
It is said that while fishing in the river, the fishermen found the dead body of a woman. He informed the police about this. When the police searched the river, more bodies were found. The help of divers has been taken to search for the bodies.
For Latest Update from Sangri Today Like us on Facebook and Follow on Twitter. Fore Latest Video News Subscribe our channel on YOUTUBE. Also Join Our Telegram Channel