Harish Chowdhary said - OBC reservation should be 21 to 27 percent
Harish Chowdhary said - OBC reservation should be 21 to 27 percent: Said - Central government should make the caste census figures public, without this the reservation limit will not increase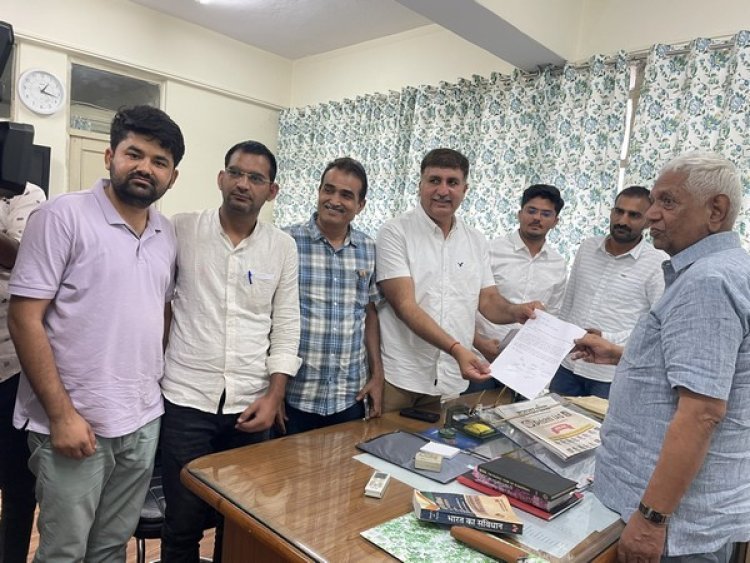 In-charge of Punjab Congress and Baytu MLA Harish Chowdhary met OBC Commission Chairman Bhanwaru Khan on Wednesday and demanded to increase the limit of OBC reservation from 21 to 27 percent. Harish Chowdhary said- We do not talk about OBC only, all castes including SC-ST should get their rights. The Central Government should make public the figures of the census conducted on a caste basis. Due to the non-availability of a caste census, the interests of many sections are being harmed.
Harish Chowdhary said- We have been demanding to increase OBC reservation for two years. Rajasthan has the highest percentage of OBCs in terms of population, which accounts for more than half of the total population of the state. But in the class-wise reservation of the state, only 21 percent reservation has been given to the OBC class, which is the biggest obstacle in the representation of the OBC class in proportion to the population. According to the caste census figures in the state, relief should be given to the OBC class by giving reservations in proportion to their share of the population.
Harish Chowdhary said- No one should be under the illusion that a caste census has not been done in the country. A caste census has been done in the country. Earlier caste census was done during Arun Jaitley's time but did not release that report. Because of this, the backward castes of Rajasthan and all over the country have to bear the brunt. We demand from the Central Government that the caste census which has been done should be made public so that there can be a change in reservation on the basis of caste population in the country and especially in Rajasthan. The scope of reservation of OBC class can be increased from 21 to 27 percent only when the caste census will be made public.
On the question of raising the issue of caste census in the election year, Harish Chowdhary said – OBC Aarakshan Sangharsh Samiti has been doing this work for two years. It should not be seen as an election issue. We demand from both the central and state governments that the scope of OBC reservation should be increased.