Sensex slips 67 points to open at 61,706, 20 out of 30 stocks fall
Weak start of the stock market: Sensex slips 67 points to open at 61,706, 20 out of 30 stocks fall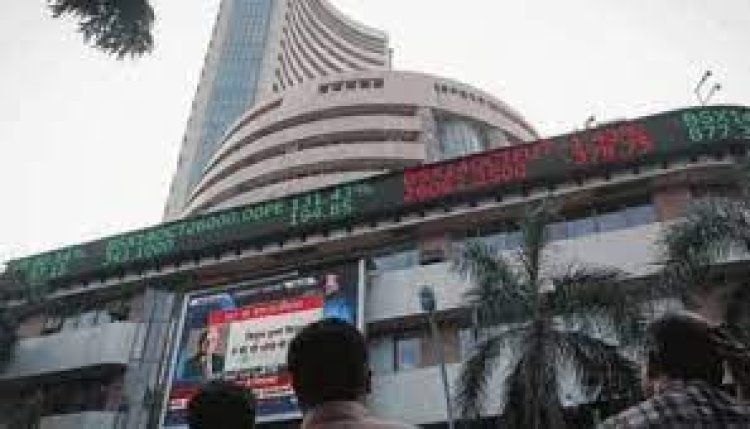 Today i.e. on Thursday (May 25), a decline is being seen in the stock market. The Sensex slipped 67 points to open at 61,706. On the other hand, Nifty also declined by 17 points, it opened at 18,268 level. During the early trade, 20 out of 30 Sensex stocks saw a decline, and 10 gained.
The stock of Adani Enterprises is seeing a gain of more than 1% today. The rupee weakened by 9 paise to open at 82.76 against the dollar. The rupee had closed at 82.67 per dollar yesterday i.e. on Wednesday.
Today the results of many companies will be released. Companies like Vodafone-Idea, SAIL, ZEE Entertainment, Emami, and Indian Railway Finance Corporation will release their January-March quarter results.
Hindalco released the January-March quarter (Q4) results yesterday. According to this, the company's income has increased by 0.2% to Rs 55,857 crore from Rs 55,764 crore. However, the profit of the company has decreased, and it has come down by 37% to Rs 2,411 crore from Rs 3,851 crore on an annual basis. The company will pay a dividend of Rs 3 per share.
There was a decline in the market yesterday, a decline was seen in the market yesterday. The Sensex slipped 208 points to close at 61,773. At the same time, Nifty also declined by 62 points, it closed at the level of 18,285. Out of 30 Sensex stocks, 18 gained and 12 declined. Shares of Adani Enterprises closed at Rs 2,475, down Rs 158 (6.03%) yesterday.