Drugs worth 1400 crores recovered from Palghar, Maharashtra
Drugs worth 1400 crores recovered from Palghar, Maharashtra: Chemistry post-graduate used to sell drugs through social media, 5 people in the racket arrested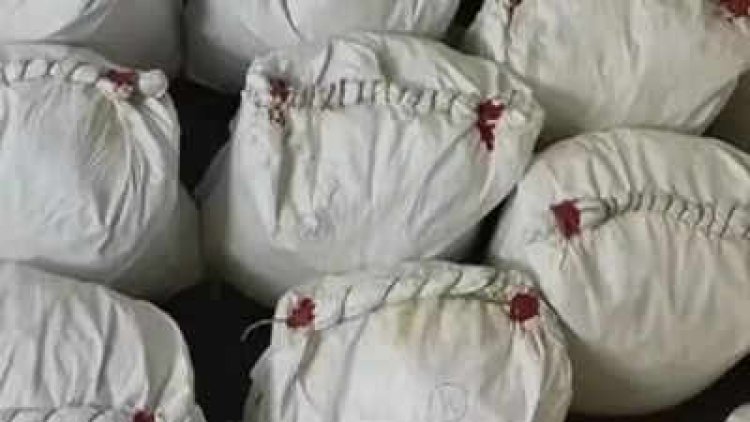 The Anti-Narcotics Cell, Worli Unit of Maharashtra Crime Branch has raided the pharmaceutical company at Nalasopara in Palghar district. During this, more than 700 kg of mephedrone (drugs) worth Rs 1400 crore were seized. 5 people have been arrested in the case. Of these, 4 accused were from Mumbai while one person was caught in Nalasopara.
CCP (ANC) Datta Nalawade said in a press conference that the 52-year-old main accused has a post-graduate degree in organic chemistry. He had invented the formula for making drugs and made drugs himself. These drugs were of high quality. The accused did not sell drugs less than 25 kg. Used to use social media platforms to supply drugs.
An officer said that we had received information about the banned drug in the unit, after which the raid was conducted. During that time there was talk of making the banned drug Mephedrone. According to the officer, this is one of the biggest seizures of narcotics in recent times. Mephedrone is also known as 'meow meow' or MD. It is banned under the National Narcotics Drugs and Psychotropic Substances (NDPS) Act.
Earlier, on July 15, the team of the Crime Branch of Navi Mumbai had seized heroin worth crores. The value of this heroin in the international market was estimated at Rs 362.5 crore. A container carrying a consignment of drugs was brought from Dubai to Navi Mumbai's Nhava Sheva Port. The crime branch had got secret information that this container belonged to Ajivli village near Panvel of Navkar Logistics.
The crime branch team had revealed that the consignment of heroin recovered was a part of the supply chain of an international drug racket network. Not only are people connected in many areas of the country with the network of this entire racket, but this racket is also spread in other countries of the world.
For Latest Update from Sangri Today Like us on Facebook and Follow on Twitter. Fore Latest Video News Subscribe our channel on YOUTUBE. Also Join Our Telegram Channel