Case against Miss Universe: Upasana Singh's allegation on Miss Universe Harnaz Sandhu
Upasana Singh's allegation on Miss Universe Harnaz Sandhu: Said - The one who gave shelter in the house, had to take a loan of Rs 1 crore 60 lakh because of that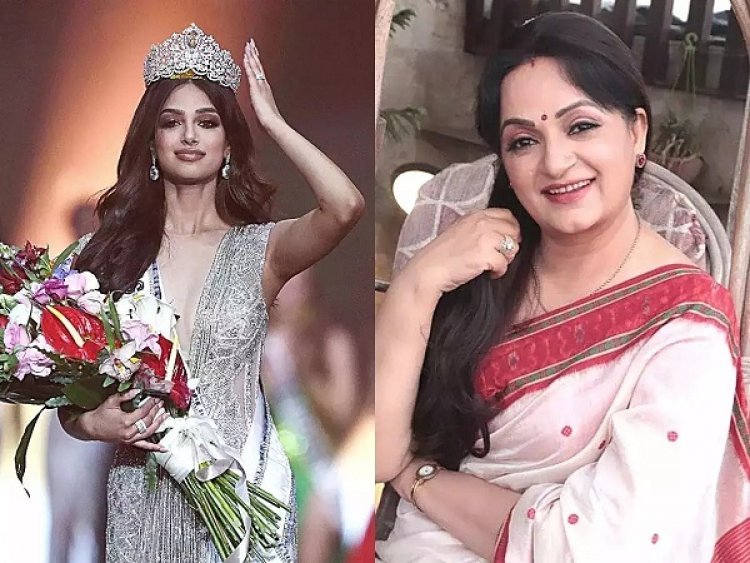 The Kapil Sharma Show fame Upasana Singh has filed a civil suit against Miss Universe Harnaaz Kaur Sandhu. She had a contract with Harnaaz for the promotion of Upasana's film, but now she is not even picking up his phone. Not only this, but due to Harnaaz, he had to take a loan of 1 crore 60 lakhs. During an exclusive conversation with Dainik Bhaskar, Upasana narrated her ordeal.
I have made a film 'Bai Ji Kutungen' which is releasing on 19th August. For this film, I gave a chance to Harnaaz Kaur Sandhu when she was a struggler. I signed her as a lead actress in not one but two films. Both the films have now been completed, one of which we are releasing now.
In the agreement, we had written to Harnaz to give 25 days in the promotion. After that, she became Miss Universe and when I asked her for dates for the film, she initially kept avoiding it. Now she is neither picking up my phone nor replying to any email or message.
Earlier we were supposed to release this film on 27th May, however, due to this behaviour of Harnaaz, we had to postpone the release date of the film. We thought she must have been a bit busy after becoming Miss Universe but would definitely find time for the film but it did not happen. This caused a lot of damage to us.
The posters for the film were printed, and we had spent money on promotional activities. Due to the change in the release date of the film, we had to change the distributor as well. The money which was spent on promotion was completely lost. Not only this, because of whom I considered my daughter, I had to take a loan of Rs 1 crore 60 lakh so that I could promote my film. I put all my capital into this film.
During his struggling days, Harnaaz requested me to give him a chance in the film. There was a time when no one was ready to keep him in Mumbai, at that time I had given him shelter in my house. Think, I had to take a loan because of the shelter I was given. She used to stay at my house for months and months, I also trained her in acting. She used to go with me to the houses of all my relatives. She knows that I love rajma, she will make rajma for me as soon as she gets a chance.
When she went to Chandigarh, she used to bring a cake for me. When I went to Amritsar, I used to take her to the Golden Temple, I loved her like a child. When she came to Mumbai for Miss Diva Universe, she had gone to our home to train. After becoming Miss Universe, I also had a party at her house at her behest. That was the last time I spoke to him.
Harnaaz knows that I am a very emotional person and thought that I would not do anything against him but now my love for him is gone. At present they have been summoned and I have full faith in our law. I only want him to join the promotion of the film so that I can make up for my loss a little.