Budget cut by 65 percent; 2,106 people killed in Afghanistan
Afghanistan's condition under Taliban rule: budget cut by 65 percent; 2,106 people killed in one year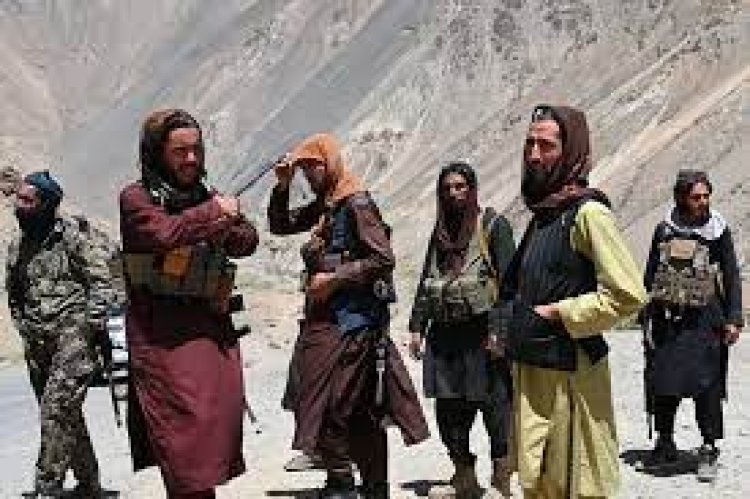 The Taliban government completed one year in Afghanistan. After the departure of the American army, the situation here remains very serious. Children in 80 percent of families in troubled Afghanistan are forced to go to bed hungry. According to a report, children are getting only one meal at a time. In this too, the girls of the family are getting less food than the boys.
The economy of Afghanistan is also in shambles. The national budget has been cut by 65 percent since the US presence. The Taliban has not been able to take any decision on the education of girls even after a year. Girls are getting education up to primary class only. The United Nations fears that about half a million people have fled Afghanistan during the year. At the same time, about three thousand Afghans coming to Pakistan have not yet got refugee status.
According to the report of the United Nations Mission in Afghanistan, 2,106 people were killed during a year. Most of these killings took place in Kabul and Mazar-i-Sharif. In Afghanistan, 80 percent of female journalists left work under the Taliban. The rights of 173 journalists were violated. The Taliban government also arrested 122 journalists.
America has frozen the funds of about 56 thousand crore rupees of Afghanistan. This fund of the Afghanistan Central Bank is deposited in the US Federal Reserve. The US has done this because of the Taliban's poor track record in human rights matters.
The US intelligence agency CIA recently killed al-Qaeda leader al-Zawahiri in Kabul in a drone attack. This action taken by the US in Kabul actually confirms that Al Qaeda's network still operates in Afghanistan.
A recent CIA report says that al-Qaeda's activities have been largely contained, but counter-terrorism agencies say that Saif al-Adel has become active after Zawahiri was killed. Soon Saif may take over the command of Al Qaeda. It may be difficult for US agencies to kill Saif. Saif is currently taking refuge in Iran.
Colin Clark, a counter-terrorism expert at the Soufan Group of America, says it is too early to accept the end of al-Qaeda. The Taliban government will stop supporting al-Qaeda for now, it seems unlikely. A senior Pentagon official says US President Biden's move to withdraw troops from Afghanistan last year was wrong.
He feared that in a year or two, al-Qaeda might unite again and attack America. On the other hand, Republican lawmakers in America are still opposing the move to withdraw the army from Afghanistan. He says that even though Zawahiri has been killed, the threat of al-Qaeda remains. Democratic lawmakers claim that America is still there indirectly.