Attacks on Hindus in the world increased by 1000%: US had the highest number of attacks on Indians
Attacks on Hindus in the world increased by 1000%: the US had the highest number of attacks on Indians; Pakistani jihadi gang conducts attacks on UK temples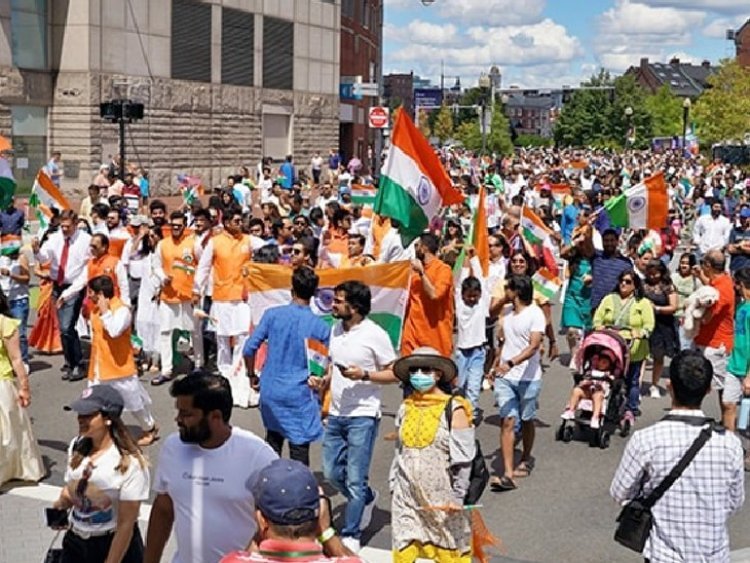 The incidents of attacks on Hindus are increasing all over the world. The cases of hate are also increasing continuously. Research by the American organization Network Contagion Research Institute has revealed that the cases of hate and violence against Hindus have increased by 1000%.
Joel Finkelstein, the co-founder of the American organization Network Contagion Research Institute, said that anti-Hindu memes, hatred and violent agendas are being created. White and radical Islamists in creating an atmosphere of attacks and hatred around the world.
The incidents of attacks on Hindus have increased during the last five years. According to Finkelstein, violence against Hindus has increased in big countries like America, Canada, and Australia. Hinduphobia is being increased under a conspiracy.
According to a report by the US investigative agency FBI, attacks on Indian-Americans have increased by 500% in the US in 2020. Most of them are of the Hindu religion. On the other hand, Nikunj Trivedi of COHNA, an organization of Hindus in North America, says that in any country where Hindus live, they contribute to the development there.
The operatives of Pakistani jihadi gangs have come to the fore in the recent attacks on temples in Lister, UK and Smadeck in Birmingham. British intelligence agencies say that Pakistan's jihadi terror network is pushing Britain into Europe
engaged in spreading jihad. Terrorists from Pakistan are brought and kept in the safe shelter houses run in the madrasas of Britain.
30 years ago in Britain, Pakistani terrorist Masood Azhar created a jihadi network. The Al Qaeda network was involved in the 2005 London bombings. 56 people were killed in this.
According to the report presented in the UK Parliament, 4% of the UK population of 70 million are Muslims, but the crime rate among Muslims is high. 18% of prisoners in UK prisons are Muslim. The report said that 2% of the total population of England and Wales are Hindus, but no Hindu is imprisoned for a heinous crime.
According to the latest census report, there are more than 1.4 million Hindus living in the UK. Whereas there are about 11 lakh Pakistanis here. The total Muslim population living in Britain is around 28 million.
Deported 10,000 illegal Pakistanis from Britain this year. For a long time, Britain was pressurizing Pakistan to take them back. In August 2022, then UK Home Minister Priti Patel took a tough stand and took action on it.
British intelligence is looking for illegal Pakistanis living there. Pakistanis who come to Britain illegally get involved in illegal activities with Muslims from Afghanistan, Iraq, Syria, Morocco, and Algeria living here.
For Latest Update from Sangri Today Like us on Facebook and Follow on Twitter. Fore Latest Video News Subscribe our channel on YOUTUBE. Also Join Our Telegram Channel