America: Son of drug lord Al Chapo arrested in Mexico, extradited to America
Mexico has extradited El Chapo's son Ovidio Guzman Lopez to the US on drug trafficking charges. US Attorney General Merrick Garland has given this information in a statement. They believe that the Mexican government has helped in this operation because it takes at least two years to extradite such a high-profile person.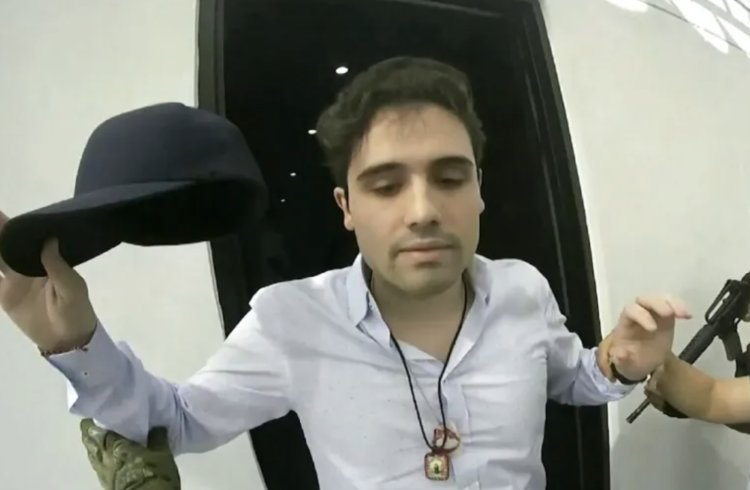 Mexico extradited drug lord El Chapo's son Ovidio Guzman-Lopez to the United States on Friday to face drug trafficking, money laundering, and other charges. US Attorney General Merrick Garland has given this information in a statement.
The Mexican government did not immediately respond to requests for comment, according to news agency AP. Mexican security forces in January captured Guzman Lopez, alias 'The Mouse', in Culiacan, the capital of the cartel's Sinaloa state. Three years ago, the government tried to capture him, but the operation was canceled after his cartel associates began violence in Culiacan.
The violence that erupted after the January arrests left 30 people dead in Culiacan, including 10 military personnel. The military used Black Hawk helicopter gunships against the cartel's truck-mounted .50-caliber machine guns. Cartel gunmen attacked two military planes, forcing them to land, and then approached the city's airport, where military and civilian aircraft were hit by gunfire.
Mike Vigil, former head of international operations for the Drug Enforcement Administration, said he believed the Mexican government facilitated the extradition because it usually takes at least two years to obtain extradition for a high-profile individual like Guzmán López. it takes time.
The indictment unsealed in Manhattan says their goal was to produce large quantities of fentanyl and sell it at the lowest price possible. However, both the brothers denied the allegations in a letter. Vigil said, "This is a symbolic victory but it is not going to have any impact on the Sinaloa Cartel, which will continue to do this. As the largest producer of fentanyl, it will continue to send drugs to the United States."
There were an estimated 109,680 deaths in the United States last year, according to numbers from the Centers for Disease Control and Prevention, according to information provided by the AP. Of which approximately 75,000 were caused by fentanyl and other synthetic opioids. Inexpensive fentanyl is being incorporated into other drugs, often without the buyers' knowledge.
Fentanyl seizures in Mexico typically occur when the drug has already been pressed into pills and transported toward the U.S. border. U.S. prosecutors allege most production takes place in and around Culiacan, where the Sinaloa cartel has complete control.