Bengaluru Presidency College student fatally stabbed; attacker is in severe condition following suicide attempt
A 19-year-old woman was stabbed to death at Bangalore Rural's Presidency College. A student named Pawan Kalyan attacked her inside the college before turning the knife on himself.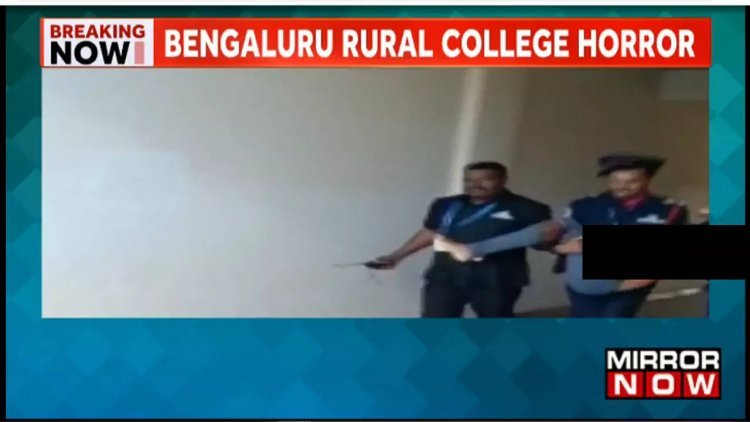 A 19-year-old girl was fatally stabbed at Presidency College on Monday in a horrible event that stunned Bengaluru. After the attack, the attacker made an attempt on his own life before being taken to the hospital in critical condition.
Images from the college grounds showed security officers removing the hurt girl from behind a tree and transferring her to an ambulance. As the guards rushed carrying the injured girl in their arms, students were spotted turning away or covering their eyes.
The accused youth tried to terminate his life by stabbing himself shortly after the murder using the same tool.
Pawan Kalyan felt anger toward the girl for turning him down. Sources claimed that she was in love with another boy.
Police stated that they have not yet determined the motive for the murder.