Attacks on Indians doing part time jobs in Canada
Attacks on Indians doing part time jobs in Canada: Three murders in a month and a half, risk of violence increased due to being out late at night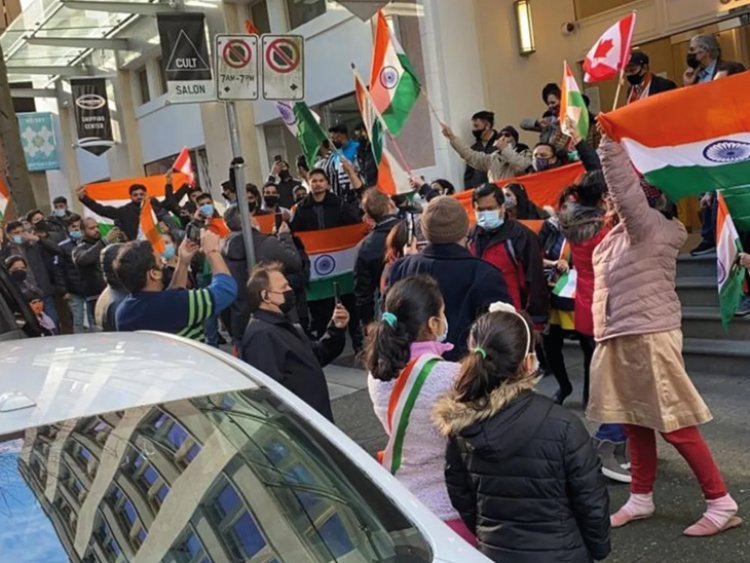 Increasing incidents of fatal attacks on people of Indian origin in Canada have created an atmosphere of fear in Indian society. There have been three incidents of attacks in the last one and a half months. However, it is not confirmed whether Indians are the only targets or they are victims of racial hatred.
There is cause for concern that a large number of NRI youth are taking up part-time jobs for livelihood. Most work till late at night. Sanraj Singh (24) was murdered in Alberta in December. In December itself, Pawanpreet Kaur (21) was shot dead in Mississauga, Ontario. Mehakpreet Sethi (18) was stabbed to death in British Columbia in November.
Khurshid Ahmed, president of the South Asian Heritage Association of Hamilton and Region, says that many Indians are in the service sector and sometimes have to stay out late at night. In such a situation, the risk of violence with them increases.
Yuvraj Mengia, who lives in Scarborough in the Greater Toronto Area and is associated with the delivery service, says that only one person is deployed on the night shift at places like gas stations and large stores. In this case, the danger increases. Very bad happened to Mehakpreet. What is the use of living here if our lives are not safe?
Khurshid says that when he immigrated from Aligarh to Uttar Pradesh 50 years ago, Canadian society at that time was completely racist against Indians and other Asians. At that time incidents of attack on Indians used to come to the fore, but there has been a lot of change in these decades.
In Canada, the government has banned foreigners from buying a residential property. Real estate prices are on the rise since Covid. The prices were believed to be rising due to foreign nationals investing in the property.
The population of people of Indian origin in Canada is 1.85 million, which is about 5% of the total population. Apart from this, more than 2.3 lakh Indian students are studying in Canadian universities. Many of them do part-time jobs to meet their expenses. In recent years, Canada has emerged as an important destination for education, employment and permanent residence for Indians.
According to the latest report by Statistics Canada, one out of every five immigrants who immigrated to Canada in the last five years came from India.