Ashneer's app will be able to send cash prizes to the cricketer
Ashneer's app will be able to send cash prizes to the cricketer: CrickPe app launched before IPL, the aim is to end the dominance of MPL and Dream 11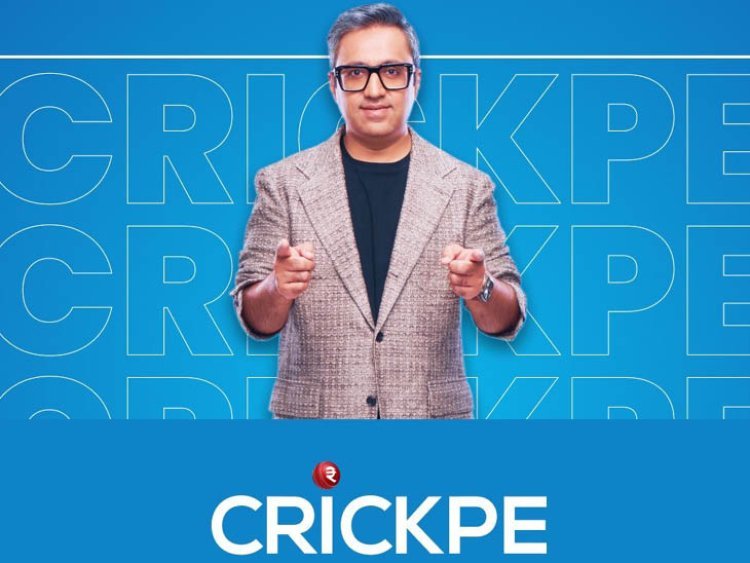 Ahead of the start of the Indian Premier League (IPL), BharatPe co-founder Ashneer Grover has launched a new cricket fantasy sports app CrickPe. The Indian Premier League (IPL) is starting on 31 March. This is the third unicorn startup of Sony TV serial Shark Tank judge Ashneer. Grover has given this information through his Twitter handle. Cricpe aims to challenge apps like Dream11 and Mobile Premier League (MPL).
Ashneer Grover tweeted, there has been a big change in cricket since IPL itself. He further wrote, where you win, cricketer wins, cricket wins.
Like other cricket fantasy apps, users have to create a team of 11 players to earn money. This is the world's only fantasy cricket app where real users and team owners win prizes with every match. Dream11 currently dominates the online fantasy sports market.
Cricpay is a real money gaming app. Through this app, people above 18 years of age will be able to create their own virtual cricket team. Players will be able to win cash prizes based on their live match performance. Through this app, people will also be able to create private groups in which they can play with their friends as well as participate in public contests to win rewards. Cricpay will retain 10% of the total funds generated from the contest as a platform fee.
The specialty of this app is that users will be able to send cash prizes to their favourite cricketer. Users will be able to send anywhere from ₹100 to ₹100000 per player per year, but it will be up to the cricketer to accept the amount or not.
Ashneer Grover is currently fighting a court case. BharatPe has accused him of swindling Rs 88.6 crore while in the company.