Adani will invest $100 billion in 10 years
Adani will invest $100 billion in 10 years: Future plan told in Forbes Global CEO conference, the focus will be on green energy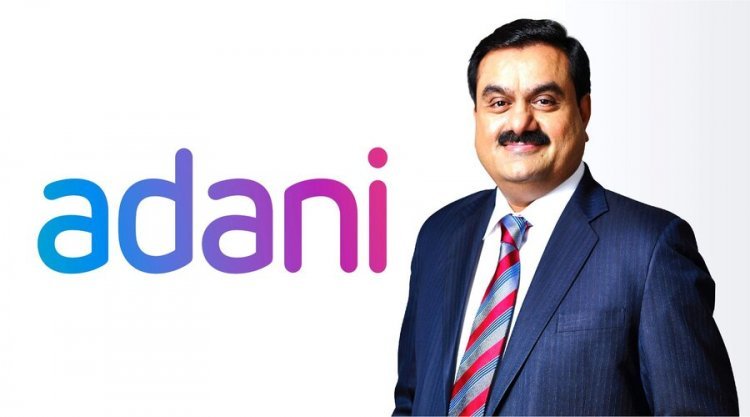 Adani Group will invest $100 billion (about Rs 8.13 lakh crore) in the next 10 years. Most of the investment in this will be on green energy production. This is to say of Gautam Adani, the chairman of Adani Group and third on the list of the richest people on Forbes. Forbes organized the 20th 'Global CEO Conference' today i.e. on Tuesday. Here Adani told the future investment plan of the company.
Adani said, "As a group, we will invest $100 billion. 70% of this (about Rs 5.69 lakh crore) will be invested in the energy transition space. We are at the top of the solar industry, we would like to touch even greater heights in the future.
He said the company will invest $70 billion in an integrated hydrogen-based value chain. Their major focus is on expanding the energy transition space.
The company is currently working on 20 GW (20GW) of renewable energy ie green energy production. Over the next decade, 45GW of hybrid renewable power will be generated. It will be spread over an area of ​​one lakh hectares.
Adani Group will commercialize 3 million metric tonnes of green energy. 3 Giga factories will also build in India. The company is also building a 10GW silicon-based photovoltaic value chain. Joe Roe will also be connected to silicon to solar panels, 10GW of integrated windmill making and a 5GW hydrogen electrolyzer factory.
Adani said that they are focusing on producing green electrons and green hydrogen at a low cost. If the experiment is successful, it will prove to be a game changer in India. This will open avenues for exporting energy in India. Due to this, the country's identity will soon be established as an energy exporter.
On the group's digital transformation, Adani said that the data center market in India is growing very fast. But, compared to any other energy, it takes the most energy. In such a situation, building a green data center will be a big achievement.
For Latest Update from Sangri Today Like us on Facebook and Follow on Twitter. Fore Latest Video News Subscribe our channel on YOUTUBE. Also Join Our Telegram Channel