Women clashed over seat in Mumbai local; 2 women fought fiercely
Women clashed over the seat in Mumbai local: 2 women fought fiercely, and one lady policeman injured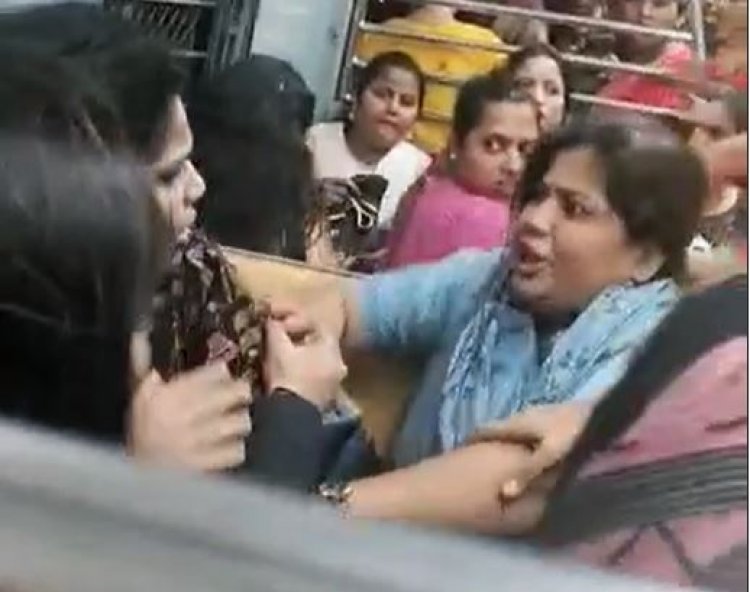 On Thursday, there was a fierce fight between women over a seat on a local train in Mumbai. Its video has also surfaced. During this, a woman police constable was also injured. The incident is of a local train going from Thane to Panvel.
It can be seen in the video that there is an argument between two women over the seat, then a scuffle starts between them. In this case, both women have filed a case against each other.
Senior Police Inspector S Katare of Vashi Railway Station has given information on this matter. He told that a woman had boarded the local train from Thane with her granddaughter. At the same time, another woman had caught a train in Koparkhairane. All three were waiting for the seat to be vacant. When a seat fell vacant at Turbhe station, Dadi tried to get a seat for her granddaughter.
However, at the same time, another woman also started trying to sit on the seat. The female passenger forbade her, but she did not listen. There was a dispute between the two on this and soon the fight started.