Welcome to The Blunt - Where Good Vibes Meet Great Stories!
Ambar, a prolific writer and storyteller, embarked on his creative journey at an early age.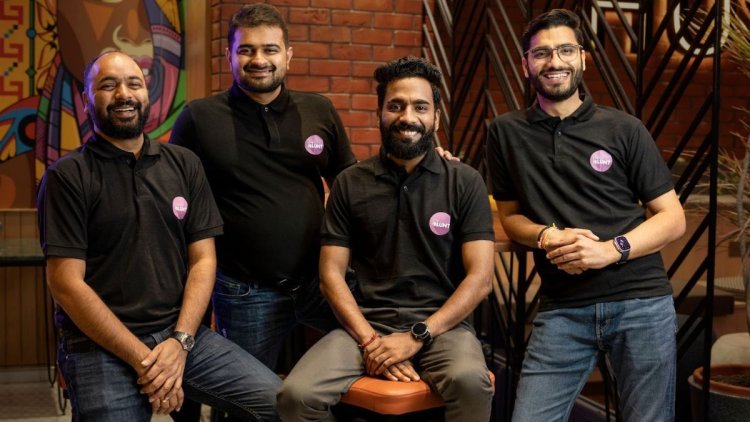 Welcome to The Blunt - Where Good Vibes Meet Great Stories!
New Delhi (India), August 17: In the cleanest city in India 'Indore', The Blunt emerged as Central India's source of laughter, wit, and enthralling narratives. Founded in August 2020 by Ambar Verman, Adhir Dubey, Ayush Jain, and Yash Chouhan, this dynamic media production company is on a mission to transform positive vibes into captivating web series, sketches, and ad films.
Ambar, a prolific writer and storyteller, embarked on his creative journey at an early age. Through The Blunt, Ambar aims to mesmerize audiences with extraordinary stories of ordinary individuals, leaving a lasting impact. His roles as Brand Head at Stage and Content Head at Trell have honed his content creation and brand management skills, solidifying his position as a driving force in the world of storytelling.
At The Blunt's headquarters, a cohort of creative masterminds converges, fueled by passion and humor, conjuring storytelling magic. Here, brands discover a distinctive and captivating approach to connect with their audience through the potent medium of narratives.
Yash Chouhan, a native of Pipariya in Madhya Pradesh, ventured into the realm of software after completing his engineering studies. His unwavering dedication while working with ConsultAdd as a Kronos Analyst, ADP as a Kronos Consultant, and Atos as a Kronos Tech Lead led him to co-found the esteemed IT enterprise, American Chase.
Adhir Dubey, hailing from the picturesque town of Khandwa, Madhya Pradesh, nurtured an early affinity for software development. Armed with an engineering degree, he forged a fulfilling career within the IT sector. He worked with ConsultAdd as a software engineer and played a pivotal role as a co-founder of the renowned IT company American Chase.
Ayush Jain, shaped by his upbringing in the serene town of Sagar, Madhya Pradesh, leveraged his engineering background to establish himself as a proficient software professional in the IT industry. He worked with Tixdo and Forgeahead Solutions as a software engineer. His journey took a transformative turn when he co-founded the esteemed IT company, American Chase, cementing his impactful presence in the field.
With over 30+ branded videos under their belt in two short years, including the hit web series "Pyaar vs Dosti" and "Faltu Engineers," now also streaming on ZEE5, The Blunt has become synonymous with success. They have collaborated with a myriad of prominent brands, ranging from Beardo, GIVA, and Redbull to CoinSwitch Kuber, Duolingo, and many more!
But it doesn't stop there. Their charismatic storytelling and endearing content have built a thriving community of over 900K+ people across platforms, leaving an impressive footprint with 150M+ impressions and a staggering 60M+ views on platforms like YouTube, Facebook, and Instagram.
What's even more remarkable is that The Blunt has not limited itself to web series and sketch videos; they have also ventured into creating ad films, further expanding its portfolio and revenue streams. Their knack for storytelling and engaging content has made them a preferred choice for brands looking to connect with their audience in a unique and captivating manner.
In addition to their work with prominent brands like Beardo, GIVA, Redbull, CoinSwitch Kuber, Duolingo, and others, The Blunt has launched a successful campaign called "Youvah." This campaign, targeted at the youth, has been instrumental in increasing their revenue and further solidifying their position in the entertainment industry.
In a world where laughter is the currency of happiness, The Blunt is minting joy, one story, sketch, and ad film at a time. From heartwarming narratives to side-splitting sketches, their storytelling talent is on another level! Creative masterminds have brewed a potent potion of humor, wit, and good vibes, and they're serving it up like never before.
So if you're craving a dose of good vibes and great stories, don't resist the urge – click that play button and dive into The Blunt's world of laughter, entertainment, and captivating ad films. Experience the magic they weave, and join the community that celebrates the joy they spread among audiences young and old alike.
Youtube Channel: https://youtube.com/@TheBLUNT
Instagram Account: https://instagram.com/thebluntofficial?igshid=MzRlODBiNWFlZA==