Visa to Pakistani Hindus for immersion of bones in the Ganges
Visa to Pakistani Hindus for immersion of bones in the Ganges: said – the dream of the forefathers has been fulfilled, now their souls will find peace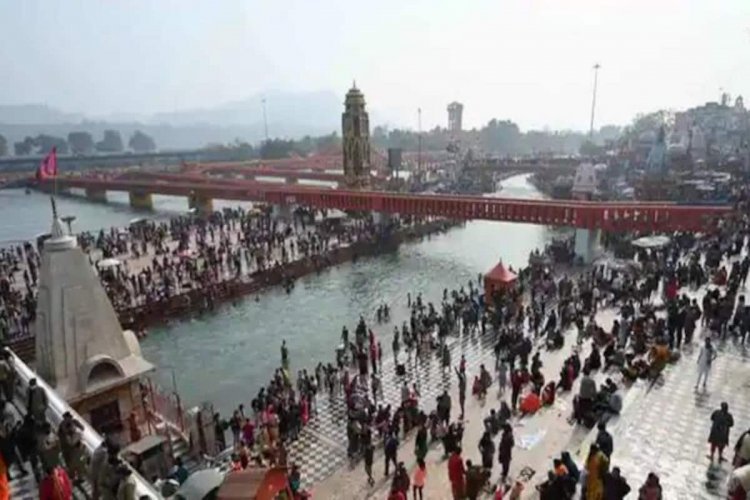 The Government of India has given the facility to Pakistani Hindu families to immerse the ashes in the Ganges. Under the sponsorship policy, earlier only those who had a family member living in India were eligible for a visa for bone immersion from Pakistan. Now after a change in policy, Hindu families in Pakistan will be given Indian visas for 10 days to immerse ashes in Ganga.
Now 460 Hindu families in Pakistan will be able to immerse the ashes of their dead relatives in the Ganges. In fact, due to restrictions on travel in India, many Hindus in Pakistan after cremating their relatives place the ashes in temples or cremation grounds, so that they can be flown into the Ganges when the opportunity arises. The ashes of over 400 Pakistani Hindus are kept in temples and cremation grounds in Karachi. Their families say that our forefathers wanted to get their land after death. Finally, his dream has come true, his soul will rest in peace.
Romesh Kumar, a Hindu MP from Pakistan told Bhaskar that we welcome this decision. This step was necessary because hundreds of Hindu families here were waiting for this decision. People are so happy that they cannot believe this decision, they are calling me and pacifying me.
According to Minority Rights Group International, there is a total of 19 lakh 60 thousand Hindu population in Pakistan. 96% of these Hindus live in the Sindh province of Pakistan. Mohan Joshi, a Hindu doctor living here, told Bhaskar that my father had died last year. His last wish was that his ashes should be immersed in the Ganges so that the soul could be satisfied. But we could not do that, but now hope has arisen. This decision is welcome.
Ramnath, the custodian of Shri Panchmukhi Hanuman Temple in Karachi, said that the demand we were making from the Government of India for many years has finally been fulfilled. After independence, only twice the ashes of Hindus of Pakistan have been taken from here and immersed in the Ganges. The first time I visited India in 2011, I took 135 ashes with me. It contained bones from grandfather to grandson. He was immersed after 64 years. In 2016 also, 160 ashes were taken to Haridwar (Gangaji).