Varun-Natasha may soon become parents; Salman Khan gave a hint
Varun-Natasha may soon become parents: Salman Khan gave a hint, gifted a soft toy in Advanced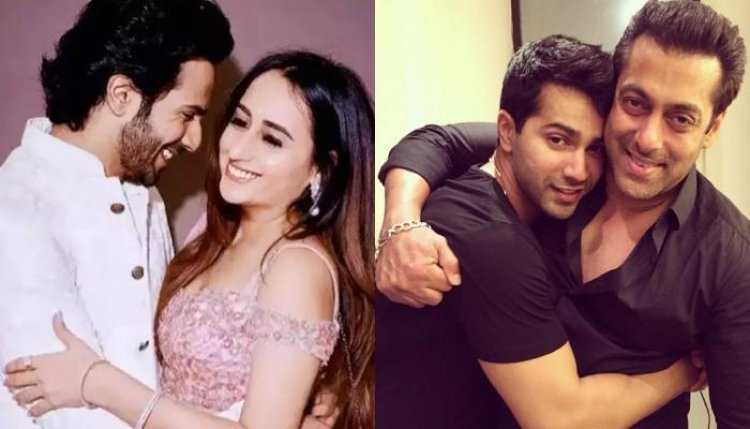 Varun Dhawan's film Bhediya is all set to hit the box office on 24th November. The trailer of the film is getting a lot of positive responses from the audience. Both Varun and Kriti are busy promoting the film these days. Both recently reached Bigg Boss 16 for the promotion of Bhediya. During the show, Salman had a lot of fun with Varun and Kriti. During this he also played games, while playing the game, Salman also revealed many secrets of Varun Dhawan.
The colours TV channel has released a video. Varun and Kriti are seen playing Salman's shaat game, in which it can be seen that Salman Khan tells Kriti and Varun that they will be given some hints, which both will have to identify the names of the films and songs. At the end of this game, Salman Khan gives a soft toy to Varun Dhawan, after which Varun says - What will I do with it? I don't even have a child yet.' On this Salman Khan says that this soft toy has arrived, so soon the child will also come. Varun Dhawan goes to Sharma on this matter. Ever since this video surfaced, people are feeling that Salman Khan has given a hint of Varun and Natasha becoming parents. Since then, fans have been speculating on social media that Varun and Natasha are going to become parents soon.
Recently, many Bollywood celebs have become parents. Which Alia-Ranbir, Debina-Gurmeet and Bipasha-Karan have become parents. The little princess has taken birth at the house of all three. In such a situation, fans are waiting for Varun and Natasha's baby in the new year. In the comments of this video, many fans congratulated Varun.