Seeing the threat from China, Japan doubled its defence budget
Seeing the threat from China, Japan doubled its defence budget: the biggest increase after the Second World War, the dependence on America for defence will decrease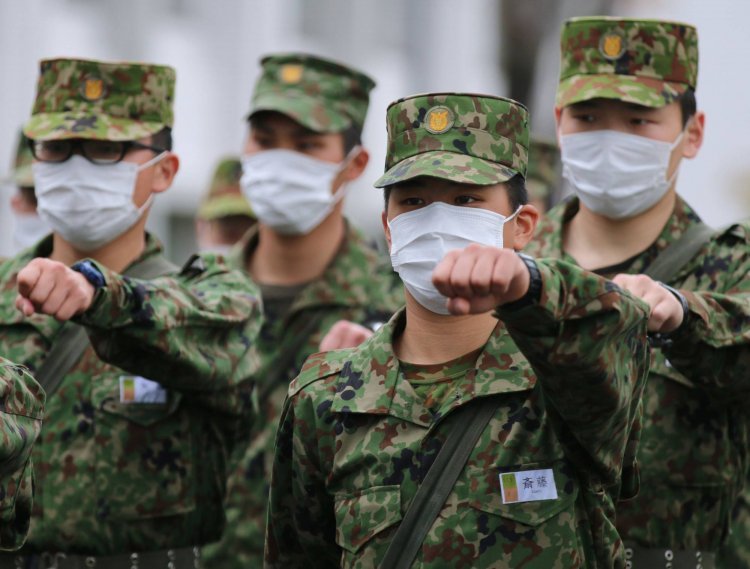 Japan has updated its security policy after 9 years. The Japanese cabinet last week doubled military spending, recognizing China as a bigger threat than North Korea. This was Japan's biggest preparation after World War II. With this preparation, Japan has ended decades of US control.
After increasing defence expenditure from 1% to 2% of GDP, Japan will join the ranks of NATO countries. According to the new security document, Japan's defence expenditure will increase by $ 315 billion (about Rs 26 lakh crore) in the next 5 years. By 2027, the total annual expenditure will be $ 80 billion (about Rs 6.61 lakh crore).
China has been considered a major strategic challenge in Japan's new security strategy. Along with this, he has also hardened his attitude towards Russia. A decade ago, in a security document, Japan described China and Russia as strategic partners and North Korea was considered a major threat.
This step by Japan is also an indication of the exercise of ending dependence on America. There is a military treaty between America and Japan, under which America will come to the rescue in the war against Japan. Japan's PM Fumio Kishida says that there is a tendency to change the status quo unilaterally by force in the neighbouring country and region. Japan is in a new era of history, due to which military preparations are needed now.
The Japanese people have been opposing the idea of increasing military power for many decades. But amid Russia's attack on Ukraine and China's aggressive stance on Taiwan, recent polls have shown more than half of the country's support for defence preparedness. Professor of International Relations, Mikai University. Tetsuo Kotani says that a year ago it was unimaginable that the Japanese would support such a security initiative.
Japan is getting 1000 missiles from the US until the weapon system is fully ready. He has started the fortification of the island group near Taiwan. Japan plans to invest in an anti-missile system to deter missile attacks from China and North Korea.
He will make next-generation fighter aircraft with Italy and Britain. China fired retaliatory missiles in August following US House Speaker Nancy Pelosi's visit to Taiwan, several of which fell into the sea near the Japanese islands. Taiwan's territory is only 70 miles from the Japanese border.