Second earthquake in Taiwan in 2 days: 7.2 on Richter scale, tsunami alert issued in Japan
Second earthquake in Taiwan in 2 days: 7.2 on Richter scale, tsunami alert issued in Japan; Yesterday there was a 6.6 magnitude earthquake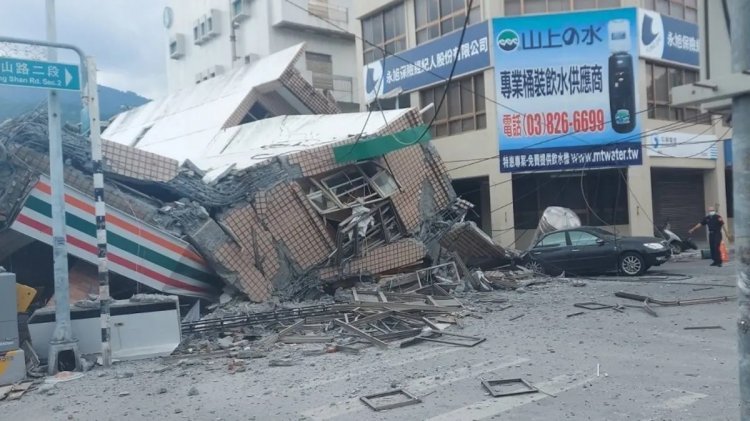 An earthquake struck off the southeast coast of Taiwan on Sunday. According to the US Geological Survey, the earthquake measured 6.9 on the Richter scale. Before this came the initial small tremors. At the same time, on September 17, there was an earthquake of 6.6 magnitudes here.
The earthquake occurred about 50 kilometres (30 mi) north of Taitung City, Taiwan. Regarding this, Japan has issued a tsunami warning in the islands located near Taiwan.
According to local time, the tremors of the earthquake were felt at 2:44 pm on Sunday afternoon. Heavy losses are being feared. According to the Central News Agency, a building in the city of Yuli has suffered significant damage. At present, there is no news of any casualties. People here have been asked to move to safer places.
Taiwan is prone to earthquakes because the island is located near the junction of two tectonic plates. Apart from Taiwan, there is always a risk of earthquakes in Papua New Guinea, New Zealand, Vanuatu and other Pacific islands. The region is located close to the Ring of Fire, a horseshoe-shaped series of seismic fault lines around the ocean.
For Latest Update from Sangri Today Like us on Facebook and Follow on Twitter. Fore Latest Video News Subscribe our channel on YOUTUBE. Also Join Our Telegram Channel