Sawan Kumar Tak unheard story: stole 45 rupees, fled to Mumbai; Wanted to marry Meena Kumari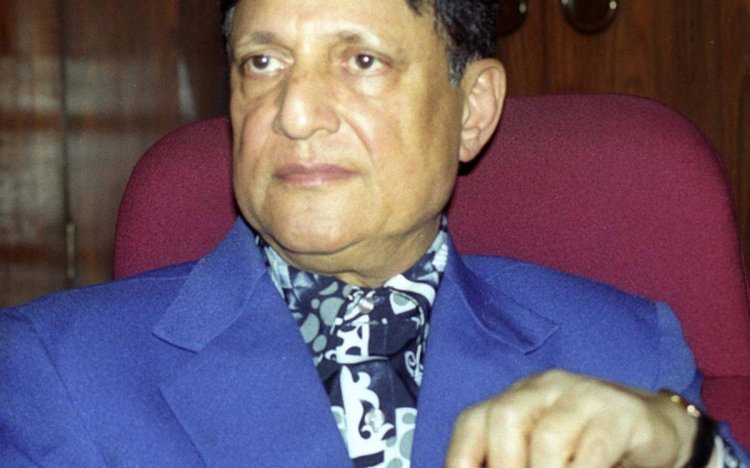 Sawan Kumar Tak, who was a filmmaker whose cinematic thinking is believed by every person associated with the film industry. Who was also a director, producer and writer. The stories written by him proved to be a hit on the film screen in the 90s. The credit for giving Sanjeev Kumar and Mehmood Jr a break in the world of cinema also goes to him. It is also said that he was the last part of tragedy queen Meena Kumari's life. When Sawan Kumar ran out of money to make the film 'Gomti Ke Kinere', Meena Kumari even sold her bungalow. Meena Kumari had fallen in love with him on the sets of this film.

The initial journey of Sawan Kumar Tak was not easy at all. Born on 9 August 1936 in Jaipur, Sawan Kumar always wanted to become an actor. Since childhood, he used to inspire a lot by watching Prithviraj Kapoor's films. In his desire to become an actor, Sawan Kumar stole 45 rupees from his mother and went to Kolkata. There he met Satyajit Ray. Inspired by the cinematography of Satyajit Ray, he thought of making a career in the field of direction. He came to Mumbai to pursue this journey.
After coming to Mumbai, Sawan Kumar kept making rounds of the director, and producer's office for many years, but he did not get any work anywhere. Time passed and the struggle continued. The struggle of work and struggle brought him to the famous Mohan Studio in Mumbai one day and from here the journey of Sawan Kumar's direction started.
In this journey of Sawan Kumar, he was supported by his sister. To start film direction, his sister and brother-in-law gave him 30 thousand rupees. The money has come, but Sawan Kumar did not know how to make films. During this time he met Prem Chopra and Prem told Sawan Kumar that all directors have their own cinematic thinking about films. At the same time, he was going to meet a friend by train and on the way, the news of Jawaharlal Nehru's death came. Everyone was crying in the train compartment. Seeing this situation, he made the film Naunihal. The film was not a box office success, but the film definitely gave recognition to Sawan Kumar. Indira Gandhi was also impressed by listening to the song in this film.
After this, the series did not stop and in 1972, the film Gomti Ke Kine was released. The story of this film was based on the personal life experience of Sawan Kumar. Actress Meena Kumari's health had deteriorated only after shooting 6 reels of this film, but to complete the film, Meena Kumari had promised that she would definitely complete the film under any circumstances. However, this film was somehow made but Meena Kumari could not see this film. This film proved to be a box office hit.
Sawan Kumar's 2 films 'Havas' and 'Ab Kya Hoga', released in the 70s, brought him special success. After this Sawan Kumar's film 'Saajan Bina Suhagan' was released which was a hit at the box office. He made many films with Meena Kumari, Rajendra Kumar, Nutan, Rajesh Khanna, Sanjeev Kumar, Rekha and Salman Khan and also wrote songs for those films. The list of songs of Sawan Kumar includes 'Teri lane mein na rahenge kadam', (Luss), 'Zindagi pyar ki geet hai, yese har dil ko pagaga', 'Maybe meri shaadi ka khyal dil mein aaya hai' (Soutan ), 'Moon, Stars, Flowers and Fragrance'.
Sawan Kumar also has a special relationship with tragedy queen Meena Kumari. It is said that Sawan Kumar was the last person in Meena Kumari's life. Sawan Kumar met Meena Kumari while narrating the script of the film 'Gomti Ke Kinere'. Meena Kumari had fallen on him during the shooting of the film. At that time Meena Kumari was very ill. The condition was that due to weakness, she used to fall while giving shots but somehow she completed the film. There is also an anecdote that when Sawan Kumar had run out of money to make the film 'Gomti Ke Kinere', Meena Kumari even sold her bungalow.
In 1972, Meena Kumari was admitted to St. Elizabeth Nursing Home in Mumbai after her health deteriorated. During this, Sawan Kumar took care of him. When Meena Kumari was vomiting blood, he used to take her in his hand. During the illness, Meena Kumari also proposed to him for marriage, but Meena Kumari, who was suffering from serious liver disease, died. After the death of Meena Kumari, Sawan Kumar cried for hours near her grave.