Raju Srivastava is now in stable condition
Raju Srivastava's condition stable: According to the daughter, the father opened his eyes, and the condition is stable, gradually improving his health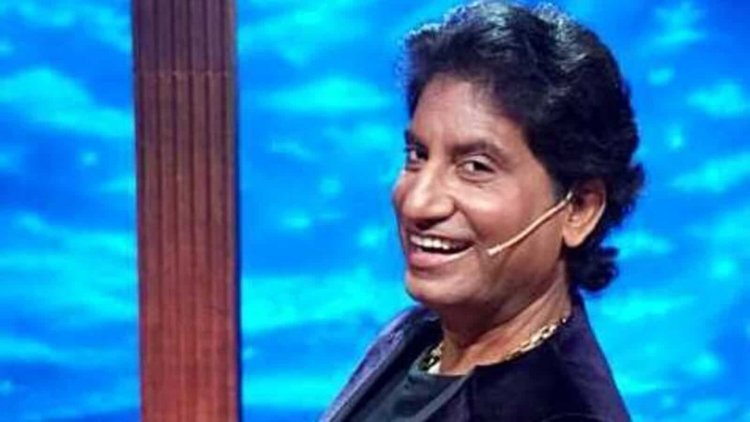 Comedian Raju Srivastava's health is slowly improving. Today is the 28th day he was admitted to AIIMS Delhi, but he has not regained consciousness yet. At the same time, Raju's brother told that after getting complete relief from fever, daughter Antara was given permission to see Raju in ICU.
His brother told that Raju's daughter Antara had gone to ICU to see him. The daughter told the father, open your eyes, how long will you lie here? After hearing this, there was movement in his eyes. But the doctors refused to accept it. The daughter told this to her family members.
Raju's brother told us that it is a matter of concern for us not to remove the ventilator yet. Just before the fever came, the doctors had said that the ventilator would be removed, but it has not been removed yet. Although all of Raju's organs, BP, heart rate and pulse rate are working normally. The ventilator can be removed after the fever has completely subsided.
Raju has gotten complete relief from the fever. At the same time, the UP government has entrusted the responsibility of the Resident Commissioner to look after Raju in Delhi AIIMS. After reaching AIIMS, he is taking complete information about Raju's health from the family.
Raju's friends, family and loved ones are constantly praying to the Lord. His friend and comedian Sunil Pal shared the video he made with him on social media. In which he himself is the rite of life… Only after defeat, does he is singing the song, Jeet Hai. Raju is looking very happy in this video. This video was shot by Sunil Pal at Raju's office in Mumbai.
For Latest Update from Sangri Today Like us on Facebook and Follow on Twitter. Fore Latest Video News Subscribe our channel on YOUTUBE. Also Join Our Telegram Channel