Rajasthan BJP's Second Candidates List: 83 Nominees Announced for Upcoming Assembly Elections
The party's Central Election Committee convened in New Delhi on October 20 to reach these decisions, engaging in a deliberation that lasted for approximately one and a half hours
Rajasthan BJP's Second Candidates List: 83 Nominees Announced for Upcoming Assembly Elections
In anticipation of the Rajasthan Assembly elections, the Bharatiya Janata Party (BJP) has unveiled its second list of candidates, showcasing its choices for the upcoming polls. The party's Central Election Committee convened in New Delhi on October 20 to reach these decisions, engaging in a deliberation that lasted for approximately one and a half hours.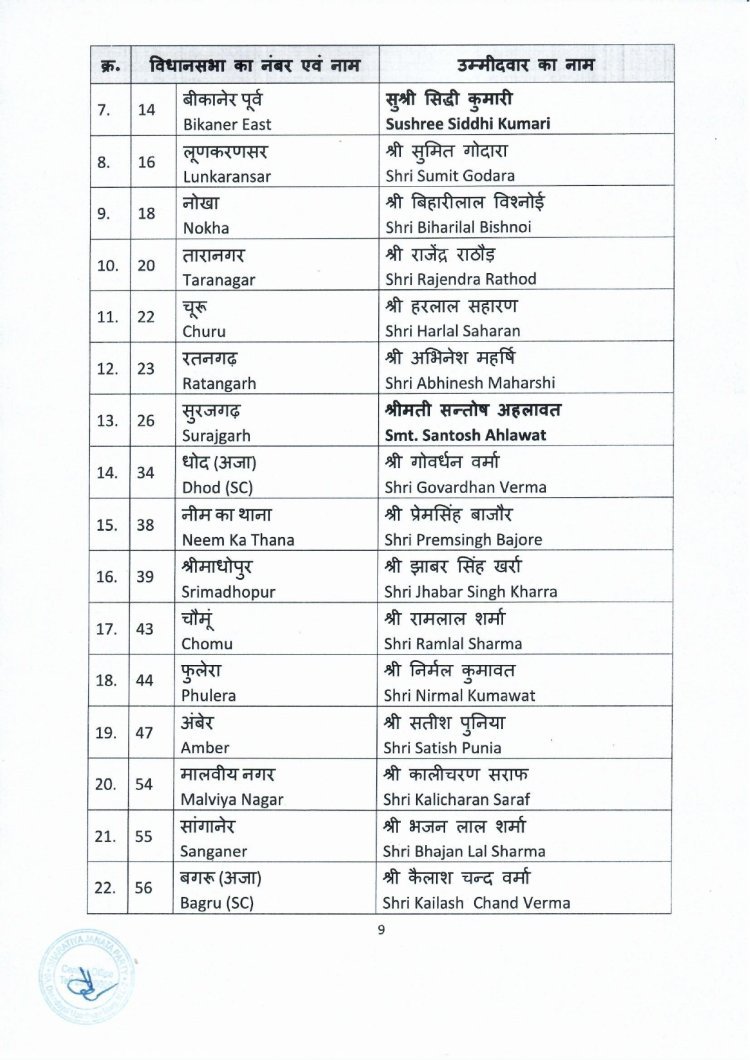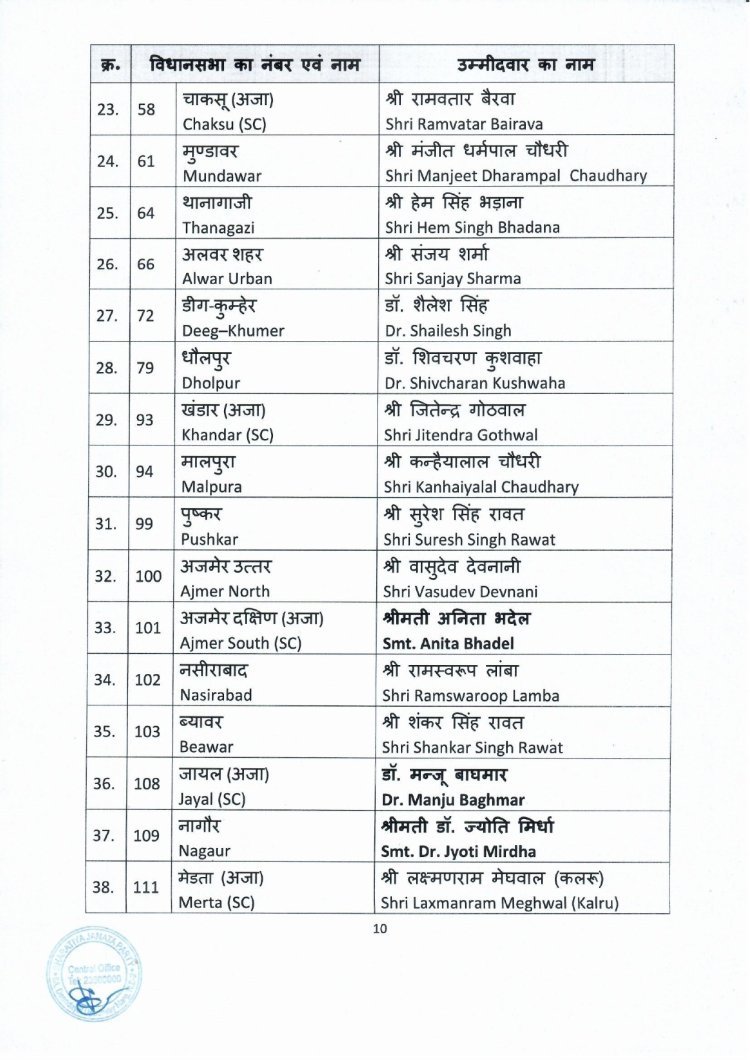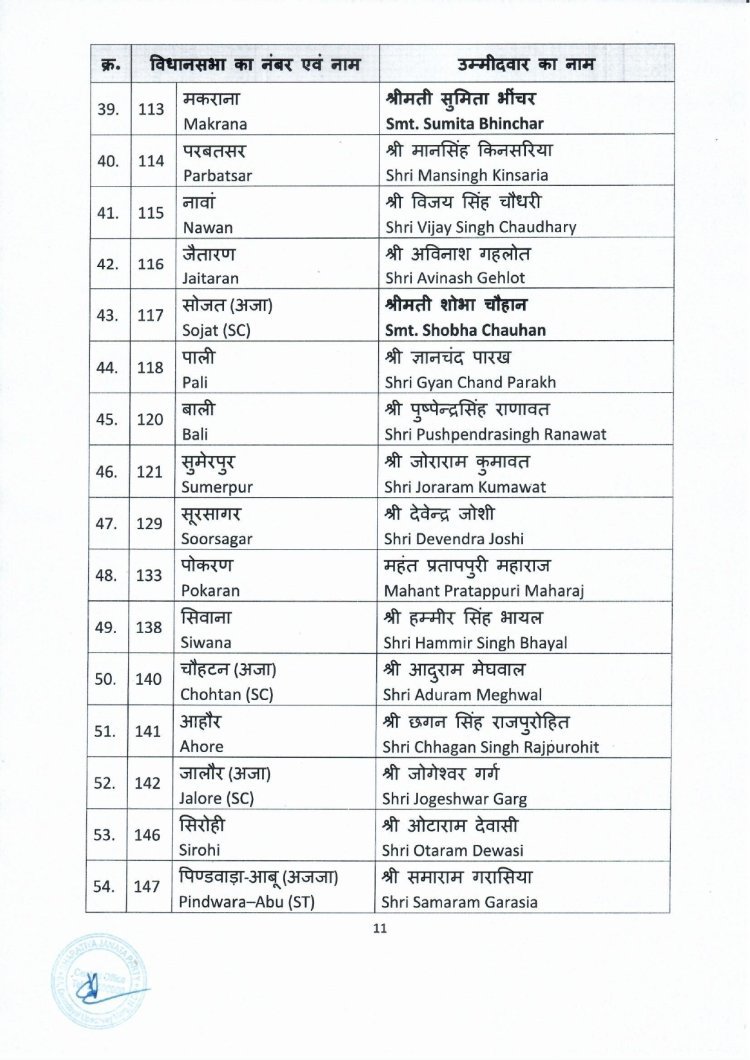 One notable candidate in this list is Jyoti Mirdha, who recently switched from the Congress party to join the BJP, and will be contesting from the Nagaur constituency. Former Chief Minister Vasundhara Raje has been selected as the BJP's candidate for the Jhalrapatan seat. Meanwhile, the Leader of the Opposition, Rajendra Rathore, has seen a change in his constituency, receiving a ticket to contest from Taranagar, in lieu of his previous Churu seat. Notably, he has contested from Taranagar before.
In another strategic move, Narpat Singh Rajvi, who was an MLA from the Vidyadhar Nagar constituency in Jaipur, will now be representing the BJP in the Chittorgarh constituency. The party had previously canceled his ticket in the first list, offering it to Rajsamand MP Diya Kumari for the Vidyadhar Nagar seat. These decisions came after two meetings within the BJP's core group in the past three days, as they aimed to find a consensus on the second candidate list.
In their initial list of candidates, the BJP had declared nominees for only 41 seats, with 39 of these seats being ones they had lost in the previous elections. The party introduced new faces and seven Members of Parliament as candidates in the first list. Notably, the official notification for the elections will be issued on October 30, and nominations can be submitted until November 6. The scrutiny of nomination papers is scheduled for November 7, and the last date for withdrawal of nominations is November 9. The people of Rajasthan will cast their votes on November 25, with the election results set to be announced on December 3.