Rahul Vaidya's friend passed away: Singer shared an emotional note
Rahul Vaidya's friend passed away: Singer shared an emotional note, saying – today is the worst day of my life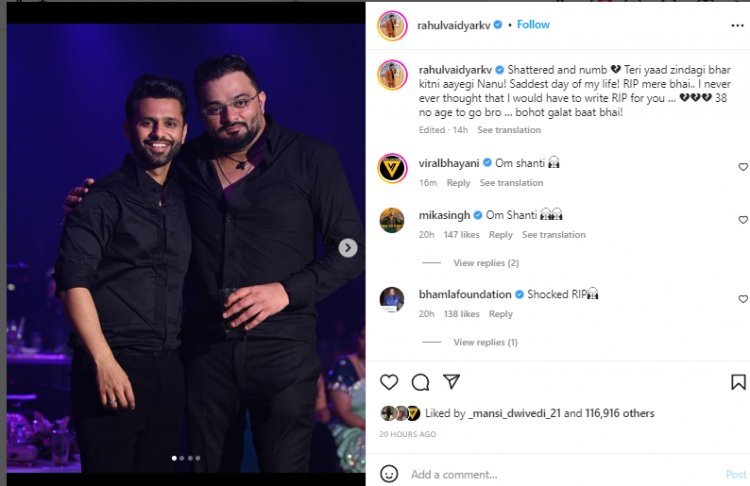 Singer Rahul Vaidya's friend Shrenik Parikh passed away at the age of 38. Rahul has disclosed this by writing an emotional note on social media. Now in this post of Rahul, from fans to celebs are expressing their grief and asking them to stay strong.
Sharing the photo of his friend, Rahul wrote in the caption, 'I am shocked and shocked. How much will you remember Nanu for the rest of your life? Today is the worst day of my life. May your soul rest in peace, my brother. I never thought that one day I would lose you. Just at the age of 38, you left my brother. Brother this is very wrong.
On the other hand, Disha shared a photo with Shrenik and wrote, 'Nanu !! I can't believe you are no longer with us. I can't believe that I will never be able to talk to you or see you again. Your partner will miss you! Wherever you are now, keep smiling as always.
For Latest Update from Sangri Today Like us on Facebook and Follow on Twitter. Fore Latest Video News Subscribe our channel on YOUTUBE. Also Join Our Telegram Channel