Pujara-Smith preparing for WTC final in County
Pujara-Smith preparing for WTC final in County: Pujara's third century of this season, became 19th ... Joined Sachin's club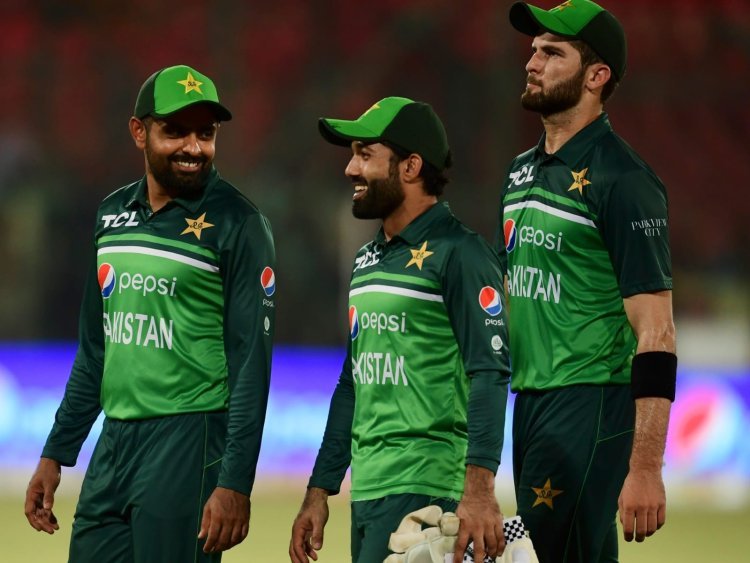 Most of the players included in the Team India and Australia squad for the World Test Championship (WTC) final are playing in the IPL. At the same time, Team India's new wall Cheteshwar Pujara is busy preparing for the WTC final with Australian batsman Steve Smith. Pujara and Smith are playing for Sussex in the county. The WTC final is to be played between Team India and Australia in England from June 7 to June 11.
Pujara and Smith shared a 61-run partnership in the match against Worcestershire. Smith returned to the pavilion after scoring 30 off 57 balls, while Pujara was dismissed for 136 off 189 balls with the help of 19 fours and 1 six.
Third century in 4 matches of this season. With this, Pujara completed his 19,000 runs in first-class cricket. With this, he has entered the club of Sunil Gavaskar, Sachin Tendulkar, Rahul Dravid, VVS Laxman and Wasim Jaffer. Pujara has become the sixth Indian to score 19,000 runs in first-class cricket.
Gavaskar has scored 25,834 runs in first-class cricket, while Sachin has 25,396 runs. The same Rahul Dravid scored 23,794, Laxman 19,730 while Jaffer scored 19,410 runs. Pujara has scored 19,043 runs.
Pujara had also left behind Jaffer's record of first-class centuries a few days ago. He also scored a century in the Second Division County Championship match against Gloucestershire before scoring 138 against Worcestershire. Now he has 59 centuries. With this, he has become fourth in terms of centuries in the first class. He left behind Jaffer's 57 centuries.
In the list of centuries in the first class, Sachin Tendulkar is at number one with 81 centuries. Sunil Gavaskar is also second with 81 centuries.