President Draupadi Murmu's message to the country; Fast-growing economy
President's message to the country: Murmu said – When the world was battling Corona, then India took care of itself; fast-growing economy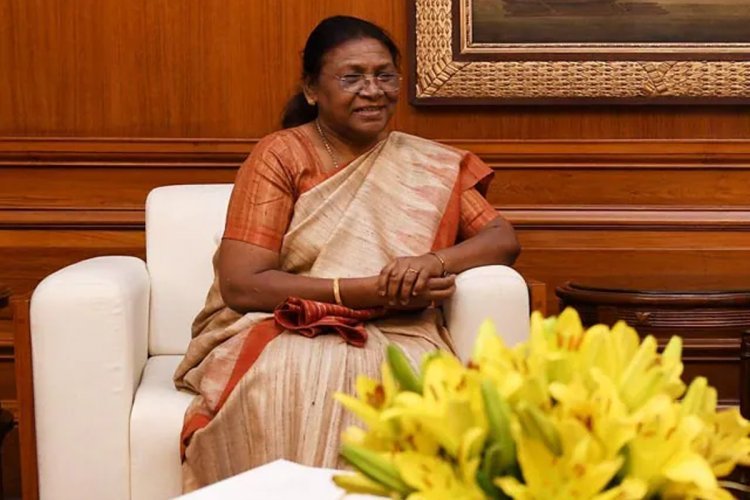 President Draupadi Murmu addressed the nation on the eve of Independence Day. In her first address, she talked about the rights of women to contribute to the tribal community. At the same time, it was also said that during the era of Corona, when the whole world was facing a crisis, then India took care of itself. Now India is one of the fastest growing economies in the world.
Talking about the era of Corona, the President said – We started the biggest vaccination campaign in human history with the vaccine made in the country. Last month, we crossed the 200 crore vaccine coverage mark. Our achievements in dealing with the pandemic have been better than the developed countries of the world.
The President said that in most democratic countries, women had to struggle for a long time to get voting rights, while India adopted universal adult suffrage from the very beginning of the republic. This gave women the right to vote from the very beginning.
The President said that many hopes of the country rest on the daughters. If given the opportunity, they can achieve great success. Today, daughters are waving their flags in everything from fighter pilots to space scientists.
He said- The source of India's new confidence is the youth, farmers and above all the women of the country. Women are moving ahead overcoming many stereotypes and barriers. Their increasing participation in the social and political sphere will prove decisive. Today the number of elected women representatives in our Panchayati Raj Institutions is more than fourteen lakhs.
I request every citizen of the country to know about their fundamental duties, and follow them so that our nation can touch new heights. Today, special emphasis on good governance has a major role to play in the good changes that are being seen in the country in health, education and economy and other areas related to them.