Two student groups clash in Jamia University: One student injured in firing
Two student groups clash in Jamia University: One student was injured in firing; When he reached the hospital to see a friend, the other group shot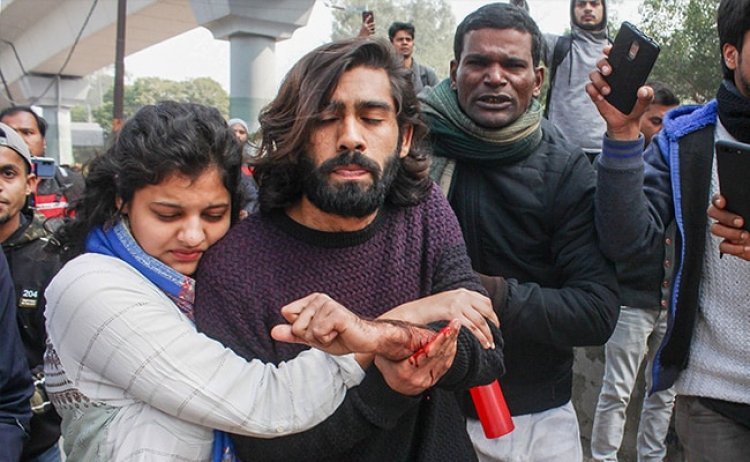 A fight broke out between two groups of students at Delhi's Jamia Millia Islamia University. One group opened fire on the other, in which a student was injured. The injured have been admitted to AIIMS Trauma Centre. On receiving the information, the police team reached the spot and is investigating the matter.
Police said that in the night they received information that there was a fight between groups of students in the library of Jamia Millia Islamia University. In this fight, student Noman Chaudhary, a resident of the Meerut district of UP, suffered a serious head injury and was taken to Holy Family Hospital near Okhla for treatment.
Another student Noman Ali went to the hospital to meet his injured friend Chaudhary, but in the meantime, Jalal of the other group reached the hospital with his friends and opened fire on Noman Ali outside the emergency ward. Jalal hails from Mewat in Haryana. In this case, the Jamia Nagar and New Friends Colony police stations have started legal action.
The Jamia University administration had also issued a circular to the students some time back, in which the students were instructed not to gather in groups inside or outside the campus.
Not only this, the administration had said that if anyone breaks the rules, the university will take strict action against him. This advisory was specially issued in South-East Delhi. Because there was a possibility of a big conspiracy in this area under the guise of the dharna demonstration.