Pathan OTT 100 crore deal with Amazon Prime! controversies did not affect
Pathan OTT rights sold amid controversy: 100 crore deal with Amazon Prime! controversies did not affect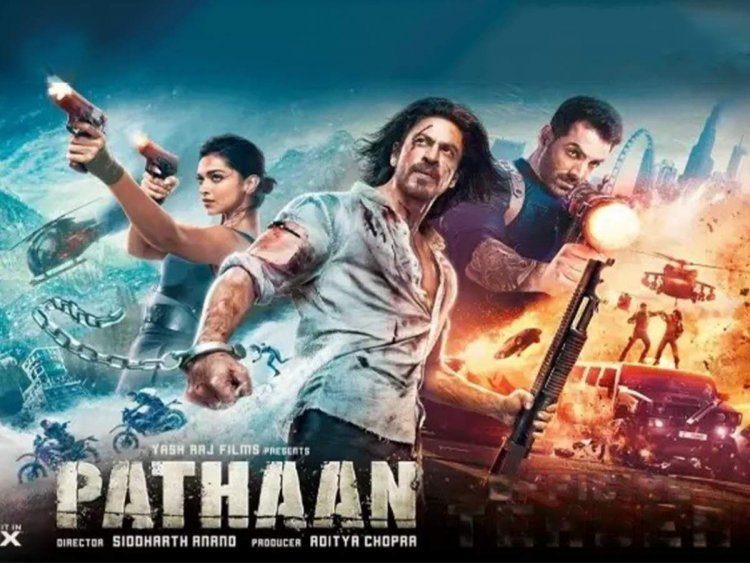 Shah Rukh Khan's upcoming film Pathan is releasing on January 25. Now a report is coming out according to which the OTT rights of the film have been sold for around 100 crores even before its release. According to reports, Amazon Prime has bought the OTT rights to the film at a hefty price. The film may stream on OTT in late March or early April.
At present, no official information has come about it, but if reports are to be believed, Amazon Prime has reserved the rights to the film for Rs 100 crore. Pathan is in a lot of controversies before its release. There has been a huge uproar over the song Besharam Rang from the film.
Shahrukh Khan is returning to the big screen after almost four years with Pathan. His fans have high expectations from this film. Shah Rukh was earlier seen in the 2018 film 'Zero'. In these four years, Shah Rukh has been seen doing cameos in many films but as a lead, he is going to make a comeback with Pathan. He has worked hard for this film of his.
The budget of the film is also said to be around 250 crores. Now according to the news coming in the media, the film has earned a good amount of money even before its release. The media rights of the film have been sold for around 100 crores, so according to this, the film has already taken out half the budget.
There is still a month left for the film to release but the film is already being discussed. The film is in a lot of controversies regarding its song 'Besharam Rang'. Actually, Deepika Padukone is wearing a saffron-coloured bikini in the song. In such a situation, many Hindu organizations have raised objections regarding Deepika's dress.
Opponents say that the saffron colour is a symbol of Hinduism and Deepika is wearing this colour and dancing to a song with lyrics of Besharam, which is quite objectionable. They believe that using a holy colour like saffron for a bikini will not be accepted. He says that if the songs are not changed then he will not allow the film to be released. There is also talk of stopping the release of the film in many states.