Mohit Sharma could not sleep after the IPL final
Mohit Sharma could not sleep after the IPL final: Jadeja made Chennai the champion by hitting Mohit's last two balls for sixes and fours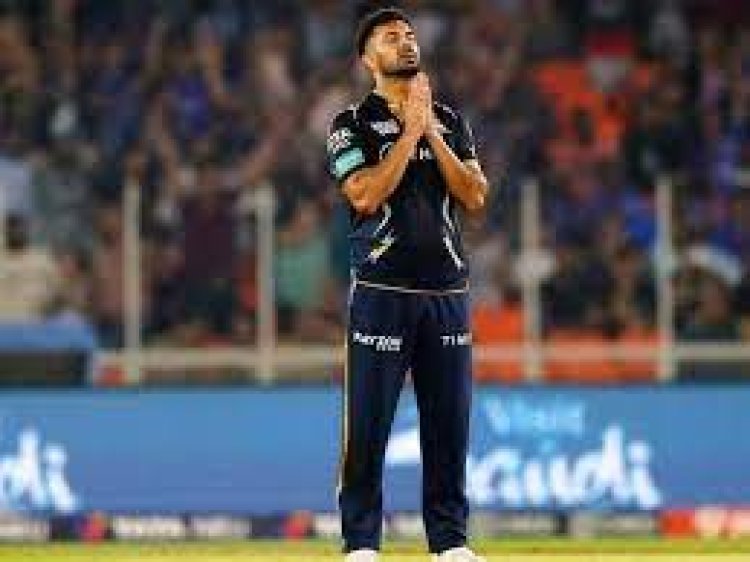 Chennai Super Kings defeated Gujarat Titans by 5 wickets in the final played on Reserve Day on Monday of the 16th season of IPL. Chennai needed 10 runs off 2 balls in the last over and Jadeja hit a six and then a four to put the match in CSK's court. Mohit Sharma was bowling for Gujarat.
Mohit said in an interview, 'I could not sleep after the match. I kept thinking about what could I have done differently so that the team would have become champions for the second time. I could not understand anything. Looks like I've lost something. Although now I am trying to overcome it.
Batting first in this rain-interrupted match, Gujarat Titans scored 214 runs for the loss of 4 wickets while batting first. Chennai needed 215 runs to win. But 5 overs were reduced due to rain. In such a situation, Chennai was given a target of 171 runs in 15 overs under Duckworth Lewis. CSK needed 13 runs in the last over to win. In front of Mohit Sharma were CSK's Shivam Dubey and Ravindra Jadeja.
Mohit told that he planned to bowl the yorker in the last over. The first four balls were also successful, but the last two balls did not fall in the right place. In this over, Mohit bowled the first ball yorker on which no run was scored. On the second ball, Shivam Dubey completed a run by running. After this, the third and fourth balls scored one run each.
At the same time, Mohit again bowled a slower yorker in the fifth ball. Jadeja hits this six towards long on. Last ball Mohit bowled a full toss at leg stump, which Jadeja flicked towards fine leg and hit a four to make CSK champions for the fifth time.
Mohit Sharma was also the highest wicket-taker for Gujarat in the IPL final. He took 3 wickets for 36 runs in 3 overs. On the other hand, if we talk about the IPL season, Mohit took 27 wickets in 14 matches at an economy rate of 8.17.